| | |
| --- | --- |
| Posted on March 19, 2020 at 1:15 PM | |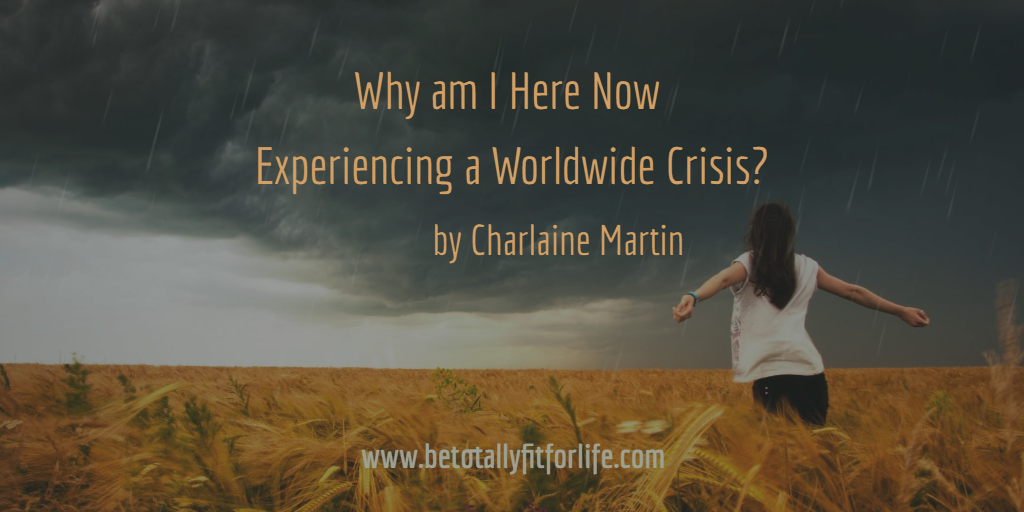 Photo by David Marcu from Freely Photos. 
Read: Esther 4
Focus Verse: Esther 4:14 NIV "For if you remain silent at this time, relief and deliverance for the Jews will arise from another place, but you and your father's family will perish. And who knows but that you have come to your royal position for such a time as this?"
I usually avoid dealing with current events plastered everywhere, mostly because people get sick and tired of hearing about it. I felt led, though, to consider the whole Coronavirus pandemic—a worldwide epidemic of an illness we know little about which continues to infect people claiming the lives of a reasonable percentage of those who fall ill. The general population has gone berserk over the need to prepare for quarantine over two to three weeks. I think toilet paper will be the currency of the time for swapping other needed items like bottled water or hand sanitizer. This pandemic is undoubtedly an adventure we are all experiencing together—like it or not.
Churches, schools, and businesses closed to protect people in our area. I went to my mom's apartment tucked away in a Catholic charity seniors' community last week. When I arrived, a gentleman who works in the kitchen stopped me to let me know I must check-in at the office due to Coronavirus concerns. I passed their test. Now they are in lockdown. My hubby was supposed to be working from home with me. Instead, he headed to work Monday with mask in hand to oversee the interns' work. Now he has my kitchen island set up as his remote workstation. His company in the automotive industry works with people from many countries who are drastically affected. I stocked up for two weeks-- not a year-- on basics. I made my own hand sanitizer, bought PUR filters for my water pitcher to leave bottled water for others, and have a small stash of masks that I bought before the craziness began. Oh, yes, we have toilet paper. No, I didn't clear out the store's stock. While on social media, an overzealous old-school Christian said that churches who close are not in the will of God. Really? We went to church in our PJs online, as did many others.We did prayer and Bible study with our pastor on Facebook Live with twenty-six others. What an incredible mess! Everyone and their neighbor is asking, "Why am I here now in this worldwide crisis?"
One Woman Saves a Nation
As people argue, clamor, and fingerpoint, let me draw your attention to the book of Esther for the background of our passage today. Esther was a young woman, probably a teenager, orphaned, and raised by her Uncle Mordecai. The Jews exiled in Persia since the reign of Nebuchadnezzar lived among them. King Artaxerxes set up a long, elaborate celebration and asked his favored wife, Queen Vashti, to come before him. He wanted to display her magnificent beauty for all in attendance to see. She refused, so he banished her. Then he sought out another wife by having all the young virgins of his kingdom brought before him that he might replace Vashti. Mordecai instructed Esther not to reveal her Hebrew heritage when she went with the other virgins to the King's palace. These young women underwent lengthy beauty preparations before each one could go to the King for his approval. Esther had a natural beauty of her own, and the preparations must have made her radiant. She followed the eunuch's instructions carefully and was presented to the King. The one who pleased the King the most was Esther. He crowned her as his new Queen.
Esther further endeared herself to the King when she revealed to him that two of his eunuchs plotted to take his life out of anger. They were hanged to death as a result. Haman, an Amalekite descendent, was appointed to a high position of authority after this event. Everyone in Haman's presence must bow down to pay homage to him. The only one who would not was Mordecai, Esther's uncle. Furious, Haman talked the King into making a law that all the Jews in the kingdom should be killed on one specific day. The King sealed the decree with his signet ring. Little did he know this would include Esther, his favorite wife, and Mordecai, who revealed the eunuch's plot to kill the King.
Now let's turn to our passage in Esther 4. At this point, Mordecai put on sackcloth and ashes as a sign of mourning over this announcement. He sent a message through Hathtach, Esther's eunuch attendant, requesting she plead for the lives of her people before the King. One problem: anyone who comes before the King without his summons would be put to death that is unless he holds out his golden scepter to that person. Mordecai reminded her that this decree would include her life as well if she didn't go before the King to plead for the Jews, her people. He alludes to God's deliverance by someone else from somewhere else if she chose not to do this. So she agreed knowing that either way, she could die. The critical line in this passage is this: "For if you remain silent at this time, relief and deliverance for the Jews will arise from another place, but you and your father's family will perish. And who knows but that you have come to your royal position for such a time as this?" Esther 4:14 NIV. So she did. The King held out his scepter for her and she placed her hand on it. After a series of events, the Jews' lives were spared, and Haman was hanged on the gallows he had built for Mordecai's death.
Here are some insights that stand out to me in our passage:
1. Mordecai observed God's Law to have no other gods when he refused to bow down to Haman, causing a death sentence upon all of the Jews.
2. He observed the King's law about not going past the King's gates in sackcloth and ashes. He followed his own faith practices of fasting and mourning while obeying the King's law.
3. He mourned the imminent destruction of the Jews. Remember, the Jews were in exile due to idolatry, so their fate was in the hands of a foreign king. His faithfulness to God's command brought woe upon his people initially.
4. God put Esther in the position of Queen with this gentile King, who held the lives of the Jews in his hands. She was placed in a favorable position when she found out two eunuchs' plotted to kill the King because of what happened to Vashti.
5. Esther knew the King's law but chose to put her life in danger. First, they agreed to fast (and pray) for each other for a set amount of time before she would go before the King.
6. Her life hung in the balance; either way, she chose to go. She placed the lives of the Jews, her people, above her own to save them.
7. God gave Esther favor in the King's eyes and heart. He extended the royal scepter to her, which protected her life and preserved the lives of her people. God blessed her faithfulness.
By the way, did you know that Esther's reign as Queen in Persia overlaps the last portion of Daniel's service to the King of Babylon, part of the ministry of Ezra's rebuilding of the Temple, and the prophet Jeremiah's ministry? Since she was young, she didn't live in the King's palace the entire time as these three men of God, but they all intersect on the biblical timeline at one time. God used each of these godly people in different ways to different Jewish exiles overlapping in time. Incredibly gifted and called to different places of service, God used them for the preservation of His people.
What About Now?
Consider this passage during our times of uncertainty. Although we still live in our homes in our country, we are all in the same boat right now. We all have the potential to become ill with COVID-19. But here are some other considerations as well. We have faced so many disasters all over our planet. Just in the past two years we've been affected in various ways carrying ramifications for years to come. The locusts from Africa and the Middle East will affect the food supply, which is already scarce for them. It may affect ours, as well. This plague of locusts spans from Africa to Israel (New Yorker). The Australian fires have a global impact on our climate (South China Morning Post). The culdara my hubby and I walked across in Hawaii in 2017 erupted in 2018, killing people, causing climate changes, and affecting our food supply (New York Times). Our economy across the globe has tanked, causing severe financial insecurities (CNN). Christians are being persecuted globally (Christianity Today). Israel recently called for prayer at the Wailing Wall to petition God located where they believe the Holy of Holies is buried. Atop the Temple is a Muslim shrine, a sign of overtaking Jerusalem in 1,517 AD (History), although Israel has been a country since the '50s. All of these events will affect us in some way. We have yet to see it come full circle. Are we in End Times? Maybe. I don't know for sure, but we come closer day by day.
Our own country is a sin-filled mess. We allow women to kill their unborn babies to be sold as parts on the altar of personal choice. We embrace the distortion of marriage and family in the name of tolerance. Our young people are in fear of their lives in public schools every day because of school shootings by the spirit of rage. Our churches aren't the safe faith havens they ought to be due to being open-minded allowing false gods of Buddhism, Hinduism, and Self to take over the sheepfold. We place idols on the altar of our hearts rather than God. We practice the religion of St. Mattress rather than gather with other believers in our churches. We love money and power rather than our God. For the very reasons Israel was taken captive by pagan armies, we teeter precariously. We live in perilous times.
The reason the Jews were in exile in Queen Esther's time was a time of God's judgment. They had given themselves over to idolatry, and He judged them through foreign armies. Are we under judgment? Good question, but I can't answer it. Honestly, I don't know. But I do know this: we are called to be set apart for His faithful service at this particular time in history. We live now because God chose us to live now. We are born for this time with God's purpose. We must turn to God, do what He has called us to do, and point people to Jesus as Savior. Just as Esther was born for such a time as then, we are born for such a time as this.
What Does This Mean for Us Now?
There is a valuable application of this passage for us today. We simply need to understand the "Then" to apply it to our "Now". Here is how we can respond to the Coronavirus Pandemic and other disastrous events:
1. Fast and pray like Esther and her Uncle Mordecai did. It is always wise to confess our sin to God because He is faithful and just forgive our sins and to cleanse us from all unrighteousness (1 John 1:9). Acknowledge and praise God for His power and dominion over all things. Turn the whole issue over to Him, let Him take care of it, then do what you can to serve others and God, practicing God's commands, the laws, and policies during the time.
2. Be open to doing something God wants you to do that might make no ordinary sense. Not everything God does follows human wisdom. This is often how we know, when we look back to see the result, that God was in it.
3. Don't do anything foolish. Do follow God and His Word and our current laws regarding the calamity at hand.
4. Set aside your agenda for God's. God will usually interrupt your plans when calling you to follow His plan (Proverbs 19:21).
5. Confirmation usually comes from God's people, circumstances, and the Bible.. Do prayerfully discern before you act. God would never contradict His nature. He is the same yesterday, today, and forever (Hebrews 13:8).
6. Praise God for all that He is and does in your situation. Abide in Him. Apart from Him we can do nothing (John 15:5). See my blog post, Abiding in the Lord.
7. Stay rooted and grounded in Christ (Ephesians 3:17-18 ). If you don't, then you may become prideful in what you do or panic if you can't see any way around or through the difficulty. You are not the only one God is using during this time because He coordinates His people and their service for His purposes. 
Regardless of whether we are under judgement, remain closely connected with God. Clear out any idols in your heart. Ask God's forgiveness for any sins you have committed, both knowingly and unknowingly and turn away from it. Commit your heart to the Lord God and Him alone. Help others during this difficult time as you point people to Jesus, the Way, the Truth, and the Life (John 14:6). And know this: You were indeed born for such a time as this.
May God bless you with peace, fully confident in His power, dominion, and omniscience. 
Resources:
Coronavirus 2019 (COVID-19) Pandemic, Center for Disease Control. https: //www.cdc.gov/coronavirus/2019-nCoV/index.html
"Rabbis call for mass Western Wall prayer for coronavirus patients" by TOI Staff and Agency. The Times of Israel.February16,2020.
https: //www.timesofisrael.com/rabbis-call-for-mass-western-wall-prayer-for-coronavirus-patients/

"A UN Locust Forecaster Explains the Crisis in East Africa," by Matt Steib. Intelligencer, New Yorker Magazine. March 14, 2020.
https: //nymag.com/intelligencer/2020/03/a-u-n-locust-forecaster-explains-the-crisis-in-east-africa.html
"The Global Impact of the Austrailian Fires" by Pablo Robbles. Climate Crisis, South China Global Post. January 17, 2020.
https: //multimedia.scmp.com/infographics/news/world/article/3046510/australian-fires/index.html
"America's Most Hazardous Volcano Erupted This Year. Then It Erupted and Erupted" by Robin George Andrews. Science, New York Times. December 12, 2018.
https: //www.nytimes.com/2018/12/12/science/kilauea-hawaii-volcano-eruption.html
"Is the Epic Stock Market Crash of 2020 Officially Here?" by Harsh Chauhan., Market News, CNN.January 6, 2020.
https: //www.ccn.com/epic-stock-market-crash-2020-officially-here/
"Top Christian Persecution Open Doors 2020 World Watch List", Christianity Today.
https/www.christianitytoday.com/news/2020/january/top-christian-persecution-open-doors-2020-world-watch-list.html
"Why Jews and Muslims both have Relious Claims on Jerusalem", by Becky Little. History Stories, History.com. September 1, 2018.
https:: //www.history.com/news/why-jews-and-muslims-both-have-religious-claims-on-jerusalem
NKJV Study Bible, notes for Esther 4. Copyright ©1997, 2007 by Thomas Nelson, Inc. Biblegateway. www.biblegateway.com
The Open Bible, New King James Version. Visual Survey of the Bible, page xvi-xvii. Copyright 1983, 1985, 1990, 1997. Nelson Bibles, Thomas Nelson Publishers, 
Zondervan Bible Commentary (One Volume). Notes on Esther 4. New International Bible Commentary. The International Bible Commentary. Maps by International Mapping. Copyright 2008. www.biblegateway.com.
Categories: Bible Studies, faith, health