| | |
| --- | --- |
| Posted on February 13, 2020 at 9:50 AM | |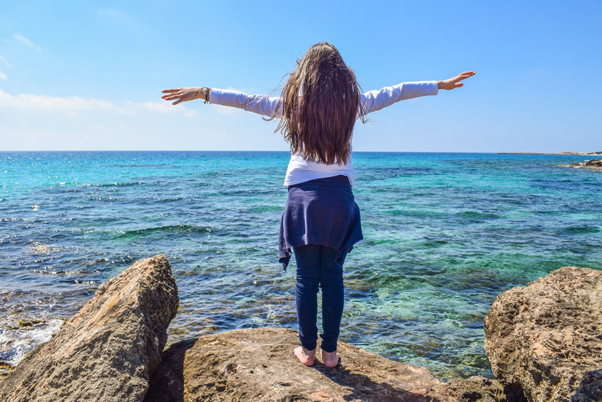 Image by dimitrisvetsikas1969 from Pixabay..
*Note: I have the privilege of sharing this guest post with you by Donna Chacko, MD of Serenity & Health. She comes from a different discipline with a similar Christian view as mine. As with all guest blog posts here at Be Totally Fit for Life!, they may or may not reflect the thoughts of Be Totally Fit for Life! or Charlaine Martin. All content of this post belongs to Dr. Donna Chacko.
During the years I worked as a family medicine doctor, I knew I had work to do if my nurse wrote the word "dizziness" on the patient intake form. For one thing, the list of potential explanations for dizziness is very long. Also, patients experience and describe dizziness in a wide variety of ways, such as sensations of whirling, weakness, falling, unsteadiness, lightheadedness, or wooziness. It is often not straightforward.
Let me talk specifically about the sensation of being imbalanced, that is, not being able to easily maintain an erect posture and walk in a straight line without weaving or falling.
Maintaining balance is an amazingly complex process. Multiple body systems must work together in order for us to stand up straight and walk without falling down. These include: inner ears, parts of the brain, peripheral nerves, eyes, and the musculoskeletal system. Problems in any of these systems can create sensations of imbalance. The diagnosis might be numb feet, a virus in the inner ear, or one of dozens of other ailments. My task in the clinic was to combine all this background information with a detailed history and physical exam, so that I could find a diagnosis and offer the right treatment.
Sorting out how to achieve balance requires an understanding of the many ways our body parts and systems interact. I shared my own experience of improving balance and reducing fall risk by building muscles. Consider the role of vision. Try a one-legged standing posture, gazing into the distance. Then hold the same position with your eyes closed. For most of us, the latter is much more difficult. Similarly, have you ever tried holding a balance position if you are agitated?
We all face challenges when our lives gets out of balance. It is not so easy to recognize that imbalance is the problem because it presents itself in many ways, such as stress, insomnia, irritability, anxiety, tiredness, pain, high blood pressure, headaches, or depression. These ailments flourish when any part of our lives is out of balance.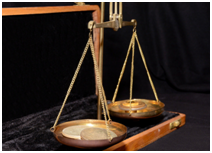 Do you have any of these symptoms? Most of us do at some time or another. Ask yourself, "Is my life in balance?" There are many compartments of our lives where we need balance. Every day we have to decide how to prioritize our time and energy between many dualities, including, but not limited to:
• work vs. play
• alone time vs. family time
• time alone with God vs. community worship and prayer
• faith vs. works
• charitable giving vs. saving
• time for your own interests, such as exercise vs. responsibility to others
• time for sleep vs. getting things done
This complex process of finding a balance requires an intentional commitment to do so. The cool thing is that creating balance in one arena will frequently make the other parts work better as well. A simple example is how much nicer we are when we get enough sleep.
Unfortunately, too often we stay on autopilot until the mental and physical suffering that comes from chronic imbalance finally causes us to stumble or fall down, making it clear we must make a change.
What is a better way to proceed?
• Watch for the symptoms: stress, insomnia, irritability, pain, or any other ailment that bothers you. Listen to your body so you will be able to more promptly recognize and admit to these problems.
• Acknowledge that these symptoms are probably a warning sign of an imbalance in your life.
• Ask yourself what is wrong and what to do about it.
Because we are stressed and too busy, we must dedicate time to this process of discernment and healing. Commit time to pray, to listen, to walk in nature, to read the bible, or enjoy silence—every single day. I believe this is the hardest and most important step. You can start with a mere ten or fifteen minutes a day.
Only by committing time to this process will you open your body, mind, and spirit to God's word. Even then you may not clearly understand what to do about the problem or know what God expects of you. But, it doesn't matter. By slowing down and trusting God with some of your time, you not only opened yourself to healing grace , but you also reduced chronic stress in your life. If you keep listening with the intention of following His will, you already are doing His will. Thomas Merton's beautiful prayer reminds us it is our intention to know God's will that counts most.
Consider taking new steps to find balance and also become more more holy and healthy. Where are you being called? To more prayer? Less screen time? Joining a church? Changing your diet? Volunteering at the food pantry? A new job?
I firmly believe the path that leads to serenity, health, and God is straightforward. Pray to Jesus, give Him time, and trust Him to walk with you as you try new steps. He is waiting with open arms.
God bless.
Donna

 P.S. Would you like more info about living a balanced God-centered life? I am happy to offer readers of Be Totally Fit for Life my free guide called Three Keys to a Holy, Happy, and Healthy Life. I love to share what I've learned during my journey as a doctor and a Christian because I think it will help you find your own path to abundant health.
Bio
Dr. Donna Chacko promotes health of body, mind, and spirit through her website serenityandhealth.com, her blog and programs at her church and in her community. She previously practiced medicine for forty years, first as a radiation oncologist and later, after re-training, as a family medicine doctor. What she learned taking care of immigrants and the homeless in Washington, D.C. continues to influence her programs. She is a wife, mother, and grandmother, and lives in University Park, Maryland.
Photo by Grant Williams.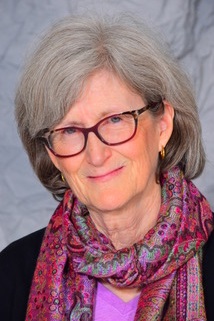 Photo by Grant Williams.
Categories: None