| | |
| --- | --- |
| Posted on January 29, 2020 at 5:05 AM | |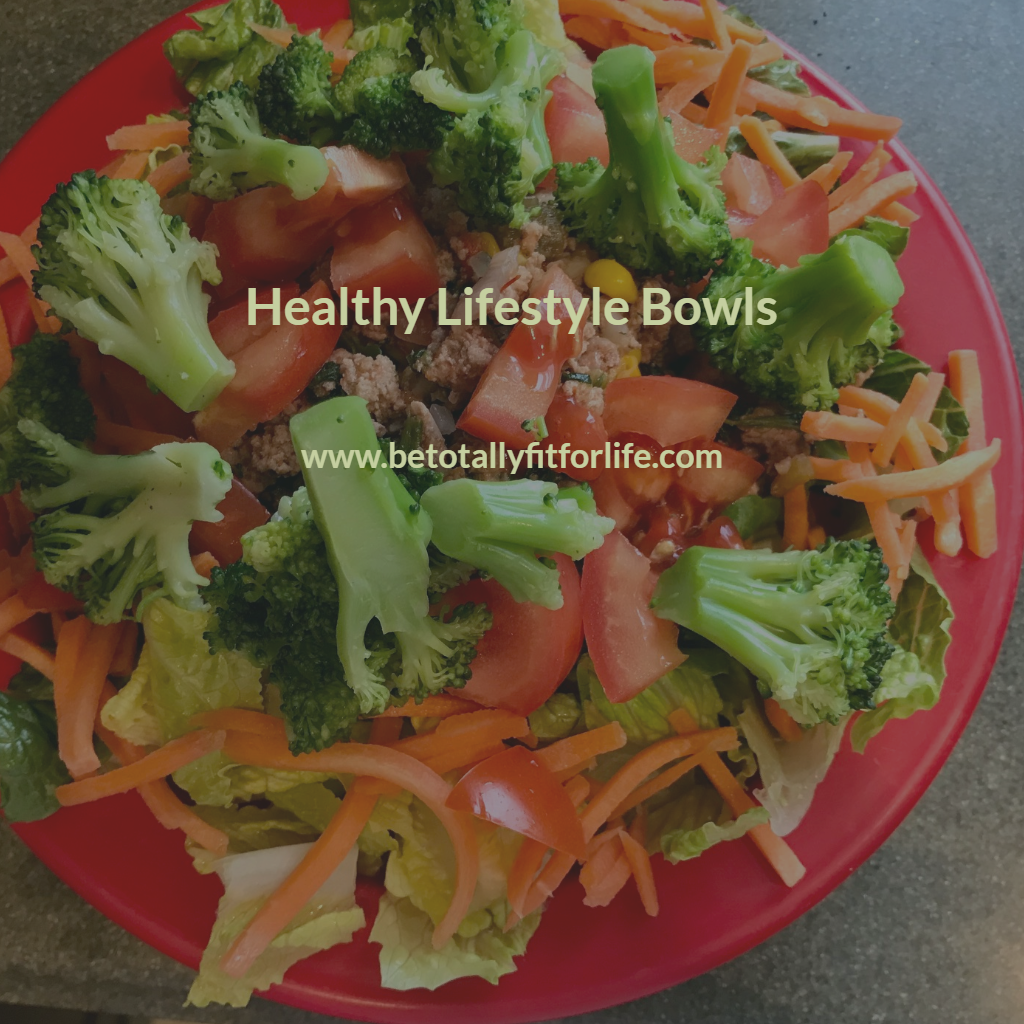 Photo by Charlaine W. Martin, 2020.
If you remember from a previous post, my Boaz and I enjoyed putzing around Sanibel Island over Christmas break. We discovered an incredible placewhere I could eat nestled in the Bailey Shopping Plaza next to the bicycle rental store. They did an awesome job handling my food to avoid cross-contamination for this celiac and multi-allergy girl. My hubby also found some delicious low-carb offerings as well. Spoondrift Island Bowls sparked some ideas I thought you might like to try.
So, I decided to try making my own bowl at home. Much to my delight, I found this as a great way to use small amounts of leftovers from my fridge. In the bowl pictured above, I used up some Fiesta Pepper filling (lean ground turkey with a Tex-Mex flair), cilantro-lime rice, romaine lettuce, carrots, diced tomato, and broccoli, drizzled with a mango vinegarette dressing. My bowl was around 300-350 calories. MMMM! It was out of this world! Char's Healthy Lifestyle Bowls are here to stay.
Is your mouth watering yet? Mine sure did while I put this delish dish together. You can easily make your own. Here are some options you can try:
Base (any or all)
Romaine Lettuce
Baby Spinach
Kale
Basic Salad Mix 
Protein (Pick one)
Leftover cooked lean meats like Chicken, Turkey, Beef, or Pork.
Tofu, cubed and cooked
Beans like Black, Pinto, Garbanzo
Carb/Carb Substitute (Pick one or two)
Brown, Wild, or White Rice
Quinoa
Riced Cauliflower-Broccoli Mix
Zucchini Noodles (steamed or sauteed in light vegetable oil) You could also try squash or beet noodles.
Veggies (Go crazy!)
 Fresh cut tomatoes, mushrooms, cucumber, carrots, peas, etc.The sky is the limit here!
Leftover steamed or roasted squash, broccoli, onions, peppers, Brussel sprouts, etc.
Sauce (Go light)
Any light salad dressing (not non-fat) works like balsamic vinaigrette, mango, roasted red pepper, sundried tomato, etc. Only drizzle lightly or your calorie count could go overboard.
Toppings (Go light)
Light Sour Cream or Dairy Substitute
Guacamole
Chopped Natural Nuts, Dried Cranberries, Raisins
Low-fat Cheese or Cheese Substitute
This is another category that could spike your calorie count, so sprinkle lightly!
 Now, for the moment you've been waiting for: pray and savor the fresh flavor! 
If you make a Healthy Lifestyle Bowl, go to our Facebook page and share a photo of your tasty creation! All who share photos of their Healthy Lifestyle Bowl will be placed in a random drawing for the book, "Designed to be Well" by Erin King Youngkin. One entry per person. Drawing will be held Friday, February 7, 2020. Winner will be notified Monday February 10, 2020. The winner will have 48 hours to respond back to winner notification; otherwise, in case of non-response, another winner will be drawn.
 Prayer:
Thank you, God, for the amazing array of healthy foods you have given us to fuel our bodies and enjoy. May I become a better steward of all that you have given me, including my body. Please, guide me on my journey to total health,and  to keep you central in all I do. I love you, Lord! In Jesus', Amen.
Categories: nutrition, health, weight loss