| | |
| --- | --- |
| Posted on January 9, 2020 at 10:25 AM | |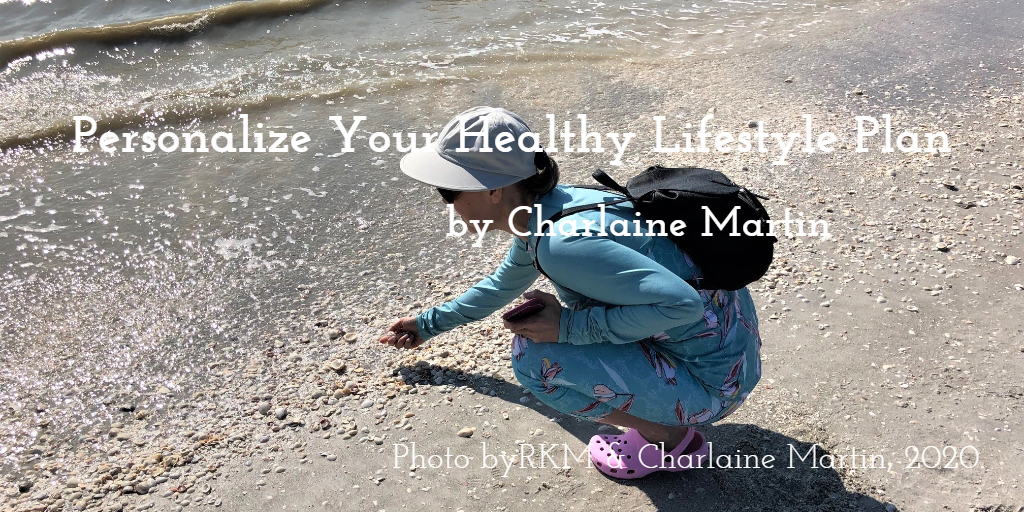 Image by RKM and Charlaine Martin, 2020. All rights reserved.
My Boaz and I have been traveling around Florida over the Christmas to New Years while his work was on holiday shutdown. Walking, water exercise, and dancing kept us moving. Our meals were healthy and low calorie with plenty of fresh vegetables and fruit, especially the citrus fruit from my favorite citrus store! Mmmm, good! But there is more to healthy living than what we eat and what we do. I've had more recent orders from my doctor that means making other lifestyle changes.
 One of those adjustments for me is limiting sun exposure. Sure, Florida is sunny, but the sun can be just as much a health aggravator in Michigan when it peers out from the clouds. I've had to consider better eye protection from the sun's rays with a new set of sunglasses that have better coverage than my Transitions lenses. If I don't, then I get visual distortion from the inflammation in my eyes. I picked up some higher SPF sunscreen at 50+, but it only lasts so long before it needs to be reapplied. What works better for general coverage is SPF 50+ clothing that I found on clearance. A hat and sunbrella are helpful as portable shade. A cute rashguard set works well on the beaches. I did experiment one day wearing regular clothes and sunscreen with my Transitions lenses. I discovered partway through my day that overall exhaustion set in. My hands became hot puffy and tingly with painful joints (when I washed my hands and didn't reapply sunscreen), and I began to have visual distortion. I found it interesting that my feet did the same as my hands even though they were in shoes and socks. In order to reduce flare-ups and inflammation, my Healthy Lifestyles plan includes good sun protection habits.
Another need of mine is stress reduction. Indeed, we could all use this one. It was tough to let go of my to-do list. It was essential to "BE" more than "DO." I still posted memes from my phone and posed some questions, but I left most of my writing and projects alone. How freeing it was to enjoy excursions with my hubby without worrying about "stuff." In 2020, I resolve to be kinder to myself about what I do and don't do for my Healthy Lifestyle plan. Until we begin looking at the particular issues we face in life will we be better prepared to personalize our healthy lifestyles plan.
Make It Your Own
  Although there are set facts and principles for totally healthy living, some issues are particular to your needs. So what about you? What particulars do you need to consider for your Healthy Lifestyles plan? Here are a few questions to ask yourself as you make your personal list of considerations to be totally fit for life:
1. How much sleep do you get each night, average over a week? If this is less than 6-8 hours, you might want to add this one to make a plan to increase your sleep.
2. Are you pregnant or nursing? If so, you will need more calories and avoid certain foods, smoking, etc. to stay healthy and protect the health of your developing baby.
 3. Does your job require mandatory overtime, availability 24/7, or are you salaried working 60+ hours? This one is tough but necessary to corral. How can you protect your personal time and family time while meeting work obligations?
4. Do you have health conditions that restrict your food, environment, or other requirements? If so, list out what you should or shouldn't consume, be around, or do. For example, someone with gout needs to avoid purines in certain foods, someone with MS may need to avoid excessive heat, or cancer patient in active treatment may need to watch out for sun exposure and avoid certain foods.
 5. Are you 50+? If so, there are considerations to protect your joints and dietary needs that are different than when you were younger. For example, heavy weights or high impact exercises should be replaced by joint-friendly exercise options.
 6. Are you diabetic? If so, you will need to modify your food intake, and your exercise to avoid blood sugar crashes, drink more water to stay hydrated, and eat healthy foods that promote better glucose control. Also, you will need to consider any injuries that aren't healing well.
 7. Do you work at home or outside the home? How will this impact food prep, exercise, and devotional & prayer time?
 These are just a few of my thoughts you might want to consider. There are so many more that you likely can name. Jot all these issues down on paper or type into your smart device. One of the best ways to stay on track with your healthy lifestyle plan is to join a Healthy Lifestyles group or hire a Christian Health & Wellness Coach. If these aren't options, then find someone who lives healthy from a Christian perspective who would be willing to be your accountability partner. Totally Healthy Living isn't a cookie-cutter approach, but a personal journey toward healthy living with Jesus at the center of this new lifestyle.
Want to register for Healthy Lifestyles? Click here. Sessions begin soon!
May God bless you!
Categories: health, faith, special health conditions