| | |
| --- | --- |
| Posted on November 21, 2019 at 6:35 AM | |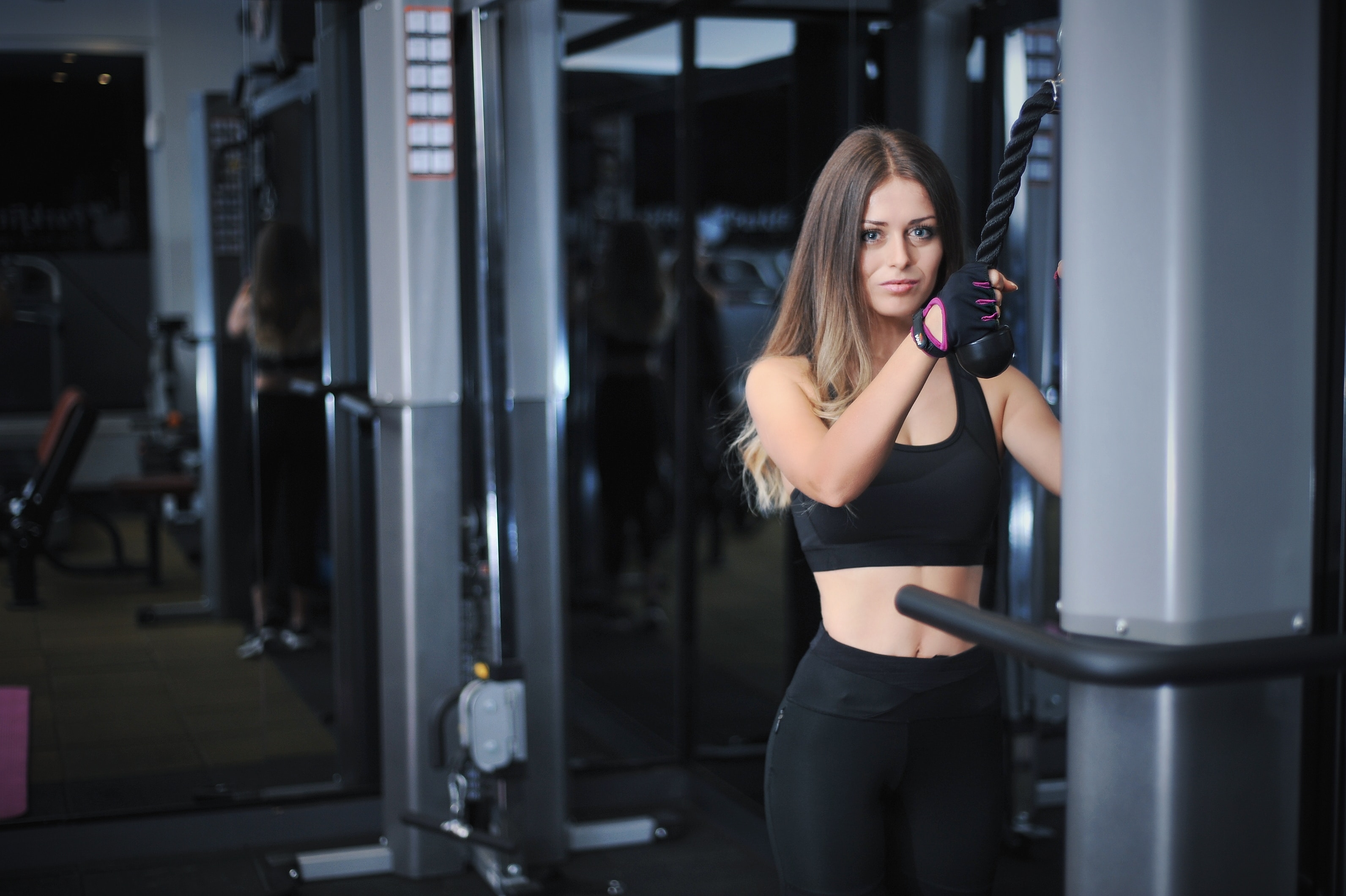 Photo by ŞULE MAKAROĞLU on Unsplash

I got quite a workout the other day, considering that my last good formal workout was at an Air Force base gym. Indeed, I've gotten exercise lifting, carrying, going up and down steps, etc., which I could tell because it felt more comfortable than expected. I used my Apple Watch to track the workout, which links to an app where I earn points with Achievement and get paid when I reach 10,000 points. Well, I decided to do two 10-minute cardio bouts on the elliptical with my strength sandwiched in between. My numbers looked great from my first cardio segment. When I did my strength training, more functional training with the cable machine, I thought I recorded it. Wrong! I really wanted it recorded, so I did the same exercises again with the activity tracker doing its job. I felt a serious burn the very next day. Wow! Usually, that would be good, but for me, it was a bit too much yet. One major take away for you is how to kick up the calorie burn to burn fat without burning muscle. And be careful about overdoing your exercise!
Surely, you want to burn calories, help your heart health, or improve other health markers, so exercise is essential. The workout I did is a good one for many people since it is functional, whole-body work that you can do slow and easy, two to three times with more time, speed, and intensity. You can also time your reps on the strength by lowering your weight/resistance and go by 30-60 seconds, causing you to toggle between aerobic and anaerobic phases. Either way you choose, you can increase your base metabolic rate to burn fat without burning muscle.
*****Special Caution: Please, check with your medical provider before trying a new exercise program. Some of these exercises may be contraindicated for specific back issues, and this training method may be contraindicated for some heart issues.****
Here is the my workout:
Warm-up and Cardio—5-10 minutes
Treadmill, elliptical, or bike—pick a reasonable pace you can keep for the length of time you plan to work. Use your heart rate range to keep yourself in cardio or fat burn, which is 50-80% of your maximum heart rate.
Strength Training- 1 set of 10-12 reps (or for higher intensity and burn, time each exercise by 30-60 seconds)
Negative squats with the straight bar at cable machine (You can substitute with goblet squats if no cable machine is available)
Bent cable row with single-handle grip (sub: bent kettlebell row), 1 set each side
Underhand cable grip reverse lunges with the straight bar, 1 set each side (sub: bell pass lunges)
Hay balers up with handle grip 1 set, Woodchoppers down with handle grip 1 set (sub: same exercise using bands anchored) 
Wood chopper www.bodybuilding.com/exercises/standing-cable-wood-chop
Hay Baler www.acefitness.org/education-and-resources/lifestyle/exercise-library/97/half-kneeling-hay-baler (except standing integrating full-body work Check my Happy Friday video for the alternative method I use).
Rotary torso twist with handle grip in wide squat position (sub: same exercise with an anchored band) www.acefitness.org/education-and-resources/lifestyle/exercise-library/102/standing-trunk-rotation
Bicep curls with straight bar www.bodybuilding.com/exercises/standing-biceps-cable-curl
Tricep extensions with straight bar www.muscleandstrength.com/exercises/tricep-extension.html
If only doing one set because it is new to you or you aren't ready for more, finish cardio 5-10 minutes.
Cool down by walking at a comfortable pace for 2 minutes.
Stretch all major muscle groups.
BUT, if you feel like you can do more, repeat 1-2 more times. Keep a moderate to brisk pace with all exercises. Always cool-down and stretch major muscle groups when finished. You will discover, like I did, if you did too much for you. Use this feedback to adjust your next workout.
 This workout is excellent for your core. If you notice, there are no distinct ab exercises like crunches or curls. The reason is we have worked our core over and over merely by holding the abs firmly (core engagement) during the entire workout. The negative squats and lunges are great for somewhat achy knees because it reduces stress on your joints, but not for bone-on-bone arthritis.
The intensity, speed, and number of sets you do will kick up a great burn—both calories and fat burn. As it is, one set as laid out burned 266 calories for me, except add one more strength training segment at 52 calories for a total of 318 calories! All muscle groups were worked in common movement patterns for activities of daily living. Each person's calorie burn will differ based on weight, age, gender, and base metabolic rate. You want to increase your base metabolic rate for a continued fat burn between exercise sessions.
If you consider the work you do at home, work, church, and other ministries, this workout strengthens you to do more for a longer time. You can rake leaves, mow the lawn, shovel snow, load groceries, and more with ease. What better way to take care of yourself while you take care of others!
 I will post my Happy Friday video with a demonstration of the strength exercises with my home equipment. I don't have a cable machine, but I can demonstrate how to safely perform each exercise. The links are great helps, but I couldn't find some of them online.
By the way, here are two links that you will find valuable:
Achievement—a medical study group that gathers data basically pays you to exercise. You can earn points for reading articles and answering surveys. If you join by clicking this link tinyurl.com/yasdzru9, we both get 250 points! When you earn your $10, you will feel like you accomplished something. This offer by Achievement is good until November 26, 2019.
https://caloriecontrol.org/healthy-weight-tool-kit/get-moving-calculator/" target="_blank">Calorie Control Council—this link has calorie calculators. The one I linked is for calories burned during exercise forms and physical activities. There are more calculators available on this website. No, I don't get anything for sharing this link. https://caloriecontrol.org/healthy-weight-tool-kit/get-moving-calculator/" target="_blank">caloriecontrol.org/healthy-weight-tool-kit/get-moving-calculator/.
Enjoy creating a burn in your workouts. May God bless your week!
Categories: fitness, weight loss, exercise