| | |
| --- | --- |
| Posted on July 31, 2019 at 9:50 AM | |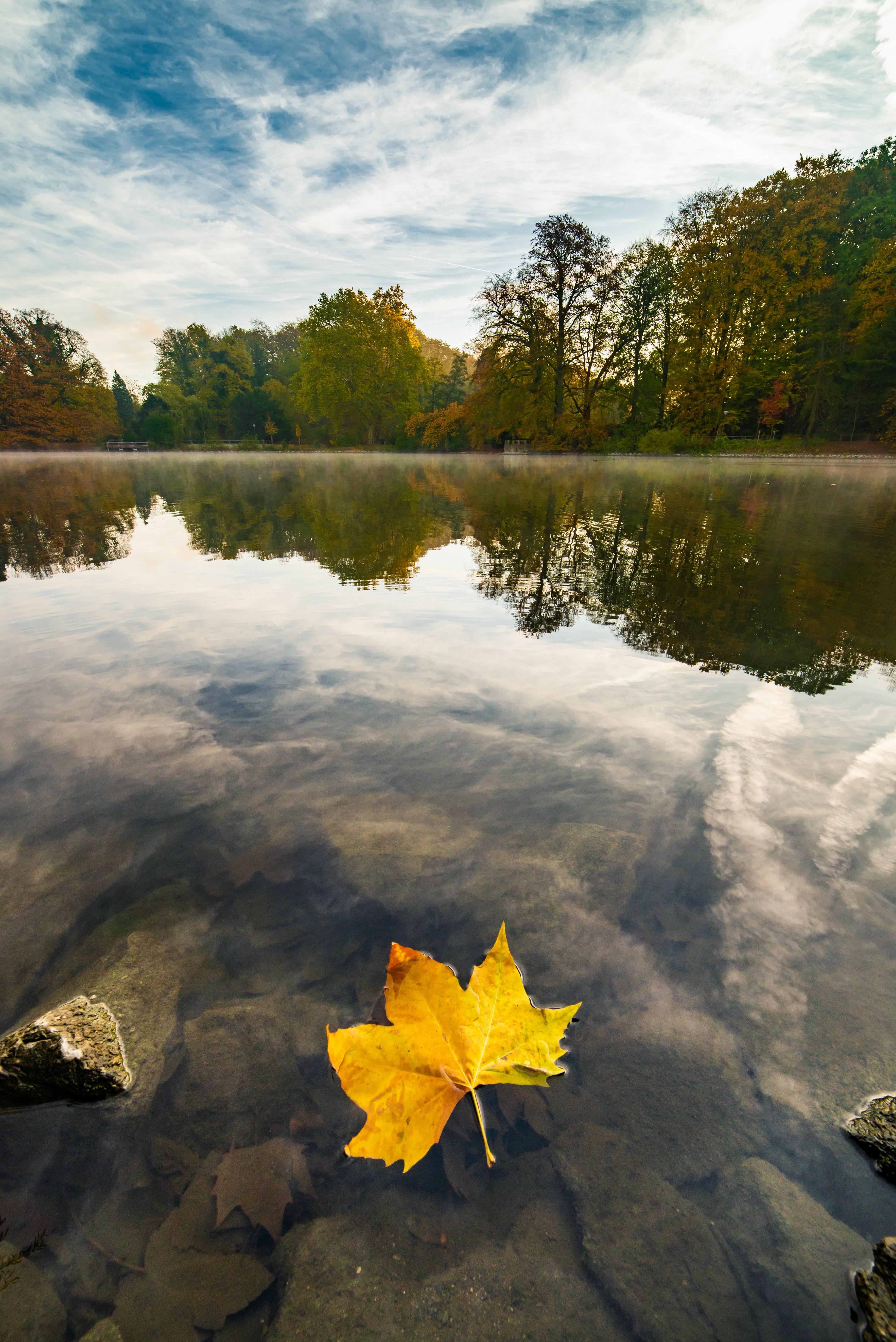 Photo by Evgeni Tcherkasski on Unsplash

Thank you for your patience while I was away. Although I wanted to write a blog post for you last week, it was as if God wanted me to bask in Him and His goodness at the Christian writer's retreat. So, I left it alone. Sometimes, it's easy to get caught up in a routine and implied promises and lose focus. God never disappoints when we rest in Him. Enjoy today's devotion.
It was all I could do to walk into the church sanctuary on Sunday mornings anymore. Troublemaking, self-seeking church leaders spread some sort of rumor that I didn't know the particular topic, but I certainly felt its effects ripple through the church. As duty called, I walked in stiffly toward my seat, responding kindly to those who greeted me. The haughty glances and firey darts flew my way from the powers-that-be. As I sat down in the pew in my usual place, I prayed for God to take hold of the entire service and bring peace to our small-town congregation. The organ began the call to worship music as I prayed for my husband's sermon to be Holy Spirit led. God only knows that if it isn't, we might find ourselves tarred and feathers and rode out on a proverbial rail. I worried about how this stress would affect my husband, the pastor, who was in late-stage cancer. During the entire service, with all of the invisible spiritual warfare that ensued around me, I could feel God's peace rest in my soul. He met me there in that church pew every Sunday morning.
Later, my husband's cancer-riddled body went home to be with God in eternity. Never again would he be troubled by uncaring, mean-spirited people who claimed to belong to Jesus. Yet I was left on my own to figure out how to be me, single again after 30 years. My husband had been a steadfast rock for me, and I could feel his absence when difficult situations came. I had an animated screensaver on my phone with a couple of fall leaves gently floating along on peaceful water. It was a reminder that peace can be in the midst of life's storms. One day, though, I had lighting strikes in a dark background! It was so unsettling. Then I realized that my screensaver changed with the weather forecast! Peace was not found in an image or a scene, but in the peace that only God can bring. I could reflect back on God's amazing love through various stages in my life, knowing He was in control. I could trust Him to take care of whatever came my way.
Read: John 16:16-33
Focus Verse: The LORD sits enthroned over the flood;
the LORD is enthroned as King forever.
The LORD gives strength to his people;
the LORD blesses his people with peace. Psalm 29:10-11 NIV
Background
Jesus knew His time to die was soon, so He chose to prepare His disciples for this impending event. They didn't understand what He meant at first, even though He was straightforward with them. Jesus followed the vine and branches analogy from John 15 by telling them that some of them would die at the hand of those who believed they were doing service to God when they really did not know Him. Can you imagine standing in their midst listening to the King of Kings, Lord of Lords telling you that not only was He going to die and leave, but many of them would die for His sake at the very hands of those who called themselves God's chosen? I can see in my imagination these men shaking their heads in disbelief of what they just heard out of Jesus' mouth.
After a while, some of them finally got it. They were still dealing with faith issues, but when He spoke plainly to them, their faith, that He came from God, was strengthened.  They could accept what Jesus told them that day.
Jesus gave them encouragement that although they will grieve while the world rejoices, they would indeed find joy again. He will come back. He came from God, the Father, and is going back to God, the Father. God loves them because they loved Jesus. He tells them that they were told these things to come so they would have peace because He has overcome the world.
Thoughts
Allow me take you back to the scene earlier of troubled church life from the pastor's family's view. We lived in the parsonage and could hear and see things the power brokers didn't know we observed. As we lost my husband's job with its pay, housing, his retirement account, which had been shorted on several occasions, and our church family, God was already working ahead of us. He provided a home, the money we needed, and a church family who loved us as regular attenders through my husband's final days. He worked ahead shutting the mouths of lions—that is, the troublemakers—before me at my husband's memorial service. He worked ahead taking care of me as I navigated single life again. He worked before me by bringing me a wonderful Christian man, my Boaz, at the right time. I found peace in His presence, His Word, and setting an environment of peace in my home. We can trust God and find peace, even when we can't see what He is doing in the background. He loves us with a perfect love because we love Jesus.
Take It Home
Do you love Jesus? Then you can have this peace, too. If you don't know Jesus, the first step to true peace is by accepting Jesus as your Savior and Lord. We often forget to look to Him when we are overwhelmed with problems. Simply stop and pray for Him to reveal what He wants you to know in your situation. He will give you glimpses of His work along the way. We can have peace because He is King over all, giving us strength and the blessings of peace.
Questions for discussion: What are you going through today that threatens your peace? How are you hanging on to Jesus' promise to give you peace?
May God bless you!
Categories: devotions, faith, wellness