| | |
| --- | --- |
| Posted on June 21, 2019 at 2:10 PM | |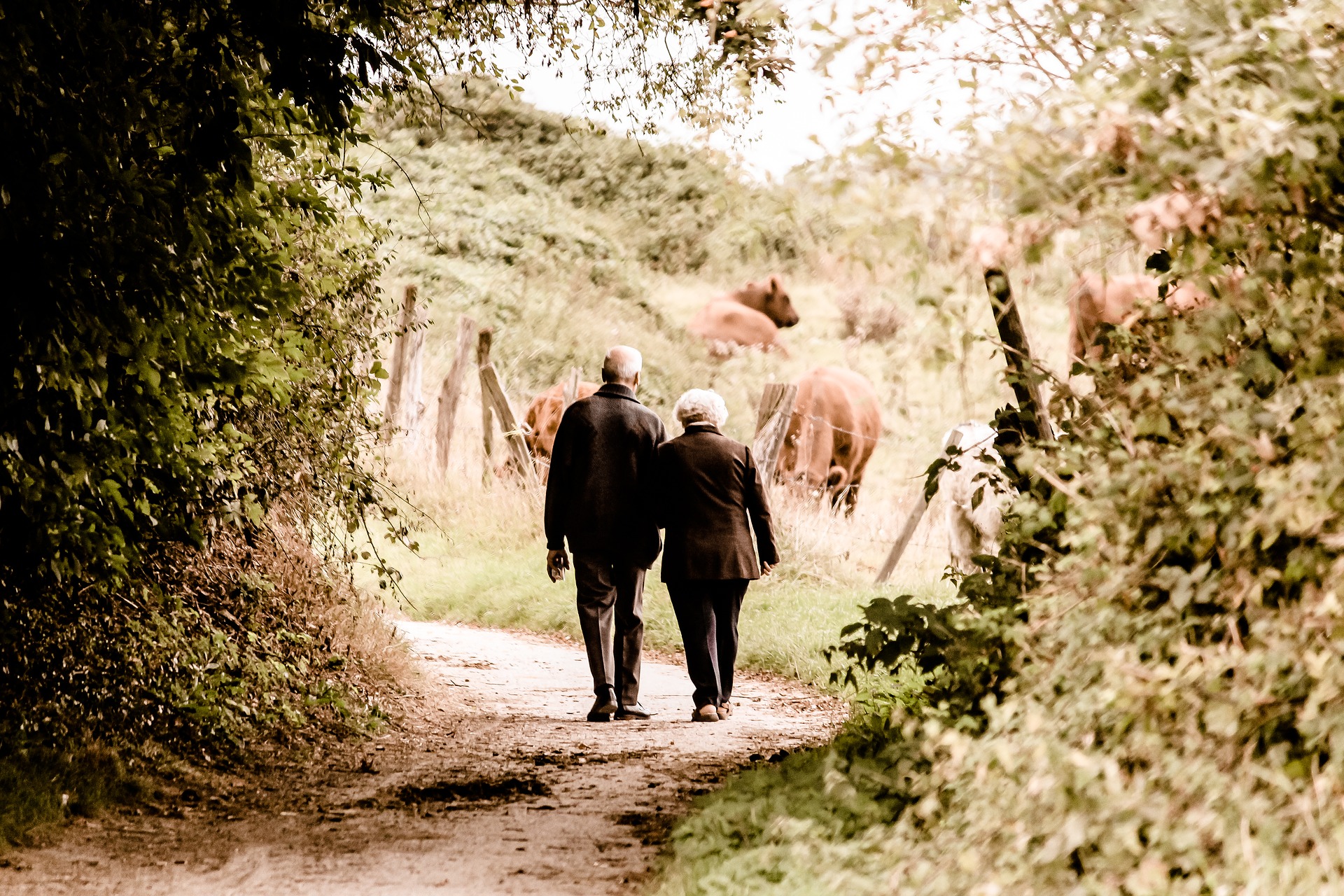 Image by PICNIC_Fotografie on Pixabay.
I've had the great opportunity to spend time in conversation with some senior saints about living a long life and what it is like as they come closer to the end of life before going home with the Lord. Our home is still under construction, finalizing g all the details for our final inspection. One of the people helping us finish the details of our home is an elderly man who is 82. Yes, I said 82 years old! He installed our kitchen and bathroom cabinets, solid wood doors and trim, and recently built our front porch with treated lumber—by himself. His health is good at his age, and he doesn't seem to be ready to retire anytime soon. One disturbing notion is that he will die someday. He knows Jesus as his Savior, a comforting fact. One of the times he was working at our house, he noticed a couple of large field rocks in a rubbish pile outdoors. He checked them out. Seeing one large solid black stone, he asked if he could have both of them. I let him know I wanted one of them for landscaping, but he could have the one of his choice. He chose the black one for his headstone, the one that caught his eye. So, now he has his headstone and his casket he already made ahead of time. He knows he will die someday, but he is ready without dread.
Another conversation I had with him recently while he worked on our porch was about a neighbor lady who is 96. She recently fell and broke her hip, but she has been very physically active doing her own yard work and driving wherever she wants. As she was rehabbing her hip, she was frustrated with a clump of tall weeds outside. Finally, this lady went outdoors and hacked them down. Oh, to be that active at her age!
My mother turns 89 next month. Mom has always been physically active all her life until she cracked a couple of vertebrae in her back, probably when coughing uncontrollably during a bout with bronchitis. Her wings have been permanently clipped as a result. She does eat healthier now than she ever did, and her mind is sharp. I took her to her doctor's appointments this week. On our drive, she talked about her funeral plans. She feels better talking about it, but it disturbs her more now since she realizes that her life is nearing the end. She isn't afraid of eternity with God, but the process of getting there. I told her to pray that she dies in her sleep. After all, isn't that the way we all would prefer to go?
These discussions spurred on some thoughts about staying active and independent toward the end. Maybe I will have that privilege, and perhaps I won't. What about those of us who have done everything right yet face the health issues of those who treat their bodies like, "Eat, drink, and be merry, for tomorrow we will die" (Isaiah 22:13). My hubby and I are active people who eat clean, yet face health issues in spite of doing everything right. We both redeemed our health after eating horribly because we just didn't know. I've had a heart attack, have arthritis, and a complicated autoimmune mess at mid-life. My Boaz, a former runner, and my cycling buddy, recently discovered he needs to change his already healthy diet and keep track of some health numbers. This newer issue baffled him until he read the side effects of a medication he has to take. That was the issue! This medication for a hereditary condition that helps him live is causing him to approach another health issue! We have no guarantees about our health, even when we do everything right.
What's the Secret to Finishing Well?
The notion of age isn't always about being old, but our attitudes about age, faith, and living healthy. Those senior saints I mentioned earlier have learned that their quality of life depends upon being as active as possible, eating reasonably, and remaining well-grounded in their faith. You can redeem your health this way. It also helps to have a positive outlook on life as described in Philippians 4:8, "Finally, brothers and sisters, whatever is true, whatever is noble, whatever is right, whatever is pure, whatever is lovely, whatever is admirable—if anything is excellent or praiseworthy—think about such things." They also look forward to spending eternity with God, where Jesus has prepared a place for them (John 14:1-4). Regardless of the mansion or room debate from translations, they know where they will be in eternity.
As my hubby and I realize that doing everything right may not mean long life, it does mean living a quality life for those conditions that may be thorns in our sides. We know that we are broken vessels which God has chosen to use in this life to share Christ with people here.
The secrets of living long and well, barring unforeseen instances, regardless of your current health status are:
1. Stay as physically active as long as possible.
2. Eat healthy, nutrient dense foods that are less processed and balanced.
3. Keep a positive outlook on life as stated in Philippians 4:8.
4. Look forward to the place Jesus has prepared for you (John 14:1-4).
How do you view living well into the later years of life? How are you taking care of your body, mind, and soul to help build the kingdom of God, serving Him and others in your station of life? Feel free to share in the comments below.
May God bless you!
Categories: health, devotions, fitness