| | |
| --- | --- |
| Posted on January 22, 2019 at 9:05 AM | |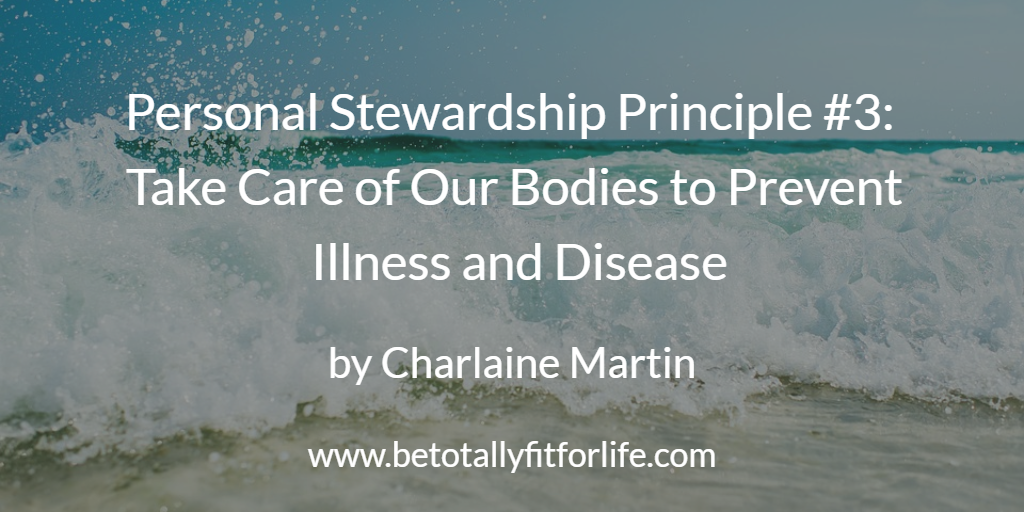 Image by Pexels/9161 from Pixabay
Whenever we travel, God always points out situations or experiences that fit the blog post I've planned or at least, this platform. We flew to Florida for an airshow with free time worked into our plans. Little did we know, we escaped Michigan's subzero temperatures and lots of snow. When we left the airport, we were greeted with mild spring-like temperatures and sunshine. It was just what our heavenly Physician ordered! Although we have chronic illnesses we couldn't avoid due to heredity, we've learned over the years to take care of our health in all of it's aspects. Coming to Florida reduces our stress while giving us many health benefits we don't have back home. 
Our health would definitely improve in a warmer, sunnier environment. We want to avoid other problems that less sunshine, cold weather, and the wealth of allergens which cause a threat to us. We already eat healthy, and exercise as best as possible with his work schedule and my physical limitations from chronic pain and fatigue. I've been living in the midst of environmental allergens which may have triggered some of my health issues, one threatening anaphylaxis. Our home is being finished with those threats considered. Both of us could easily have issues due to hypothermia. We currently must stay where we are until he retires. Sometimes we can avoid health conditions by preventing them or improving our situation to better our health. 
There are more factors that contribute to our risk of disease and illness other than just food and exercise. Whenever possible, we can avoid a lot of illnesses and diseases through good stewardship practices. God has given us the opportunity to have a fuller, better life through lifestyle changes.
Change of Pace Reduces Stress-related Diseases
The corporate pace in the auto industry is crazy-fast. My Boaz has a long commute into work very early in the morning and drives the long way back home in the evening, just to do it all again the next day. Although he loves his work, I can see he is drained by the weekend. Our trip to Florida has a relaxed pace. He can slow down, catch some Zzzz's and enjoy the scenery. We went for a walk at Manatee Bay watching the manatees. They glide so gracefully for as big as they are. We also picked up shells at the beach with a surprising treat: dolphins frolicking in the surf several feet from shore as if to entertain us. His stress melted away into smiles and sheer relaxation. I could enjoy our time together more because we weren't on a tight schedule. In fact, we decided on a hotel after we figured out where we wanted to go the next day. We savored fresh citrus from our favorite market with the juice dripping off our chins as we tried to catch it with our napkins. Slowing down our pace to enjoy each other's company and what the area had to offer was an oasis to us.
Regardless of whether you are at home or away, slowing down your pace periodically can made a huge difference for your heart health and your relationships. Sometimes it isn't feasible to go away, but you can plan a stay-cation at home or near home. I used to set up a "tropical paradise" at home with my kids. We closed the drapes to shut out the view of the snow, turned on all our lights, dialed up the heat so we could wear shorts, and enjoyed a picnic lunch a blanket spread out on our living room floor. The kids made "palm trees" from whatever they could find. It was a fun distraction for all of us. Sometimes, all you need is a bit of creativity to make your own bilss of stress-relieving, heart-filled family enjoyment.
Changes in Our Space is a Breath of Fresh Air
Whever we travel, I have twice as much luggage as anyone else. I wish I could pack a small carry-on so I didn't have to check my luggage for baggage handling. If it weren't for my allergy bedding and allergy-friendly food, I would feel as free as a bird. This time, my suitcase was still in Chicago when I landed in Tampa. Boy, did I sweat bullets because my allergy bedding was in that luggage in Chicago. Thankfully, the Baggage Claim Department reimbursed us for a new allergy bed set we had to buy at Walmart so I could sleep safely. We were able to retrieve my suitcase the very next day. Now I had two sets of easy sleeping bedding. However, the hotel was not as allergy friendly as I needed. I woke up burning up and having trouble breathing. I was in misery. It wasn't my bedding's fault. It was the hotel. Their carpet was old. Even though housekeeping swept, the carpet, it was still not clean enough for my body. There are so many issues in our environment that can drastically affect your health. You probably wouldn't know until you fell ill. Making some simple changes in your surroundings can spare you tremendous misery.
Environmental toxins like mold, VOC's, pesticides, and more can cause cancer, heart disease, asthma, eczema, allergies, and other diseases (nursingworld.org). Some of these problems can be detected through simple tests. We tested for mold in the apartment where we live. There is some, so we picked up the pace to finish our house. New carpet and paints can be a huge problem for a lot of people. Be careful what cleaners you use around infants, children, and the elderly as they can cause serious problems as well. I use organic, natural cleaners tha,t if a child were to swallow  or inhale them, they would not be poisoned. When everyone can breathe well, all is well.
An Attitude of Gratitude Affords a Better Outlook
How we view our world and circumstances makes a big difference in our health. If we think God is "punishing us", that doom and gloom mentality can increase our risk of heart attack and stroke (Harvard Health). Knowing that God is in charge of all things and has our best interest in mind, gives us a sense of hope and purpose. When my first husband was in hospice, I felt a sense of, "What am I going to do when he is gone?" The fact that I knew where he would be when he died and that God loves me, I was able to work through the overwhelming feelings of aloneness, making scary decisions on my own. He provided for me needs and even led my Boaz to contact me, who I eventually married. I could release the anxiety of what to do and not being able to grasp everything that was happening in my life. I could let go of my first husband, even though I missed him badly. Our faith informs our mental attitude which affects how we view our situations. This in turn affects our health (Relevant).
When life's circumstances scare you, you know that God cares about what concerns you (1 Peter 5:7). We can follow God's lead in what we should do, where we need to go, and who we live life with (Relevant). We gain freedom from excessive worry making it easier to sleep at night.
The Health of Our Relationships Affects our Health
My Boaz reminded me that it is important to share how our relationships can affect our health. When each of us looked for a potential spouse, dating life was, well, the pits! There were so many people who were not marriage material. If I had latched onto the first man I dated, which is a common problem with new widows and widowers, I could have ended up with a man who cheated on his wife! Each of us kept praying and searching for the right one until we found each other. Even if the person was a good Christian, faithful, if the match wasn't good, it would end in misery. We were made for relationships. If we spend our lives in toxic relationships, then our bodies behave as if exposed to toxins. Stress, anger, anxiety, depression rob us of our health, mentally and physically elevating our blood pressure, keeping us awake at night losing valuable sleep, weight gain, heart problems, and Post Traumatic Stress Disorder. 
He said, "Doing life together make so many things we do much more enjoyable because we share the experiences." Whether you spend time with good friends, family, a significant person, or a spouse, your life will be much fuller and healthier as a result (Fox News).
May God bless you with good health!
Resources:
"Home Environmental Health" by Allison Del Bene Davis PhD, APRN,BC, American Nursing Association.
ojin.nursingworld.org/MainMenuCategories/ANAMarketplace/ANAPeriodicals/OJIN/TableofContents/Volume122007/No2May07/HomeEnvironmentalHealthRisks.aspx
"How Your Attitudes Affect Your Health" by Harvard Health
www.health.harvard.edu/mind-and-mood/how-your-attitudes-affect-your-health
"The Surprising Linkes Between Faith and Health" by Rob Moll, Relevant Magazine. 
relevantmagazine.com/life/surprising-links-between-faith-and-health
"7 Ways Your Relationship Affects Your Health" by Health.com on Fox News. 
www.foxnews.com/health/7-ways-your-relationship-affects-your-health

Categories: health, wellness, faith