| | |
| --- | --- |
| Posted on January 10, 2019 at 10:10 AM | |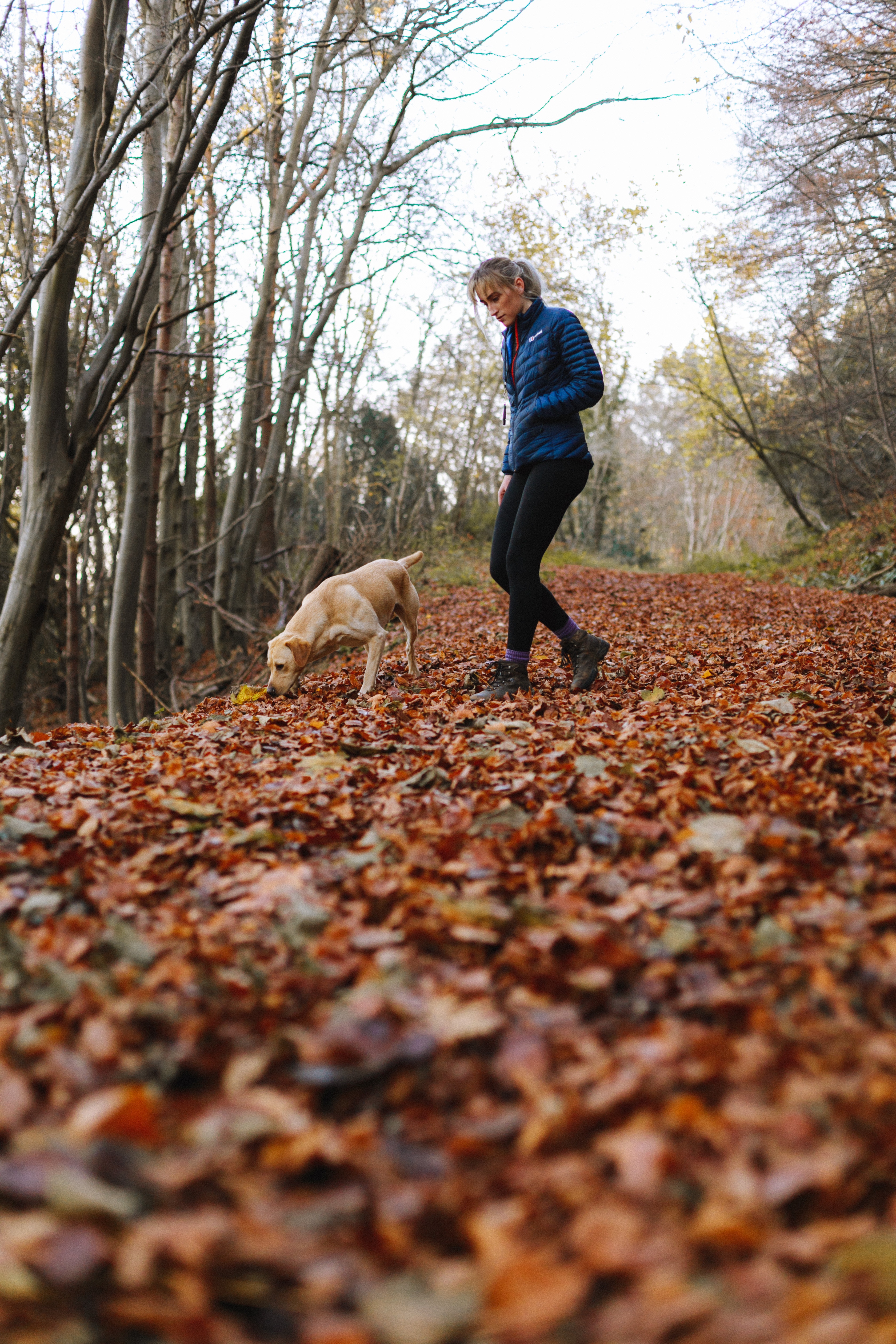 Photo by Humphrey Muleba on Unsplash.
Since I was a little girl, I loved to move. I climbed trees, swung on my swing set, walked down our tar and gravel road to go ice skating on a neighbor's pond, and rode my bicycle to friends' houses. A cold, snowy day was an invitation to come outside to make snow angels and build snowmen. Young children move. They squiggle and wiggle until they can run and play, that is, until technology grabs hold of their developing brains, strapping them into their seats for hours. From the teen years through adulthood, people go places in their vehicles, sit at their jobs, commute an hour or more to work and home (sitting), order groceries online (sitting), pay bills on their smart phones (sitting), and go to bed to do it all over the next day. We really don't do much physical activity in a day. Depression, suicide, serious health conditions, and premature death have become too common place nowadays. Sedentary lifestyles play a huge part in these. I am convinced that God has created us to move to avoid illness, protect our hearts, improve our mood, keep our joints healthy, and so much more.
Digging into God's Word
God designed us to move from the very beginning. In Genesis 2:15, God commanded Adam to care for the Garden. In Genesis 3:17, after they disobeyed God when they ate the fruit from the Tree of Knowledge of Good and Evil, they were told they would have to work hard for what they needed to live. Since the beginning of humankind, we have been designed to do physical work. Ecclesiastes 3 says we should enjoy our work and what we gain from it. We were always meant to move.
How much physical activity do we need?
Physical activity is not just exercise, but daily physical activities such as doing housework, shopping, yard work,taking stairs and more. The Physical Activity Guidelines for Americans recommends 150 minutes a week of moderate intensity activity, in other words, you huff and puff, but can talk in complete sentences. Or 75 minutes a week of vigorous intensity activity, like huffing and puffing with breaks between your words when you talk during this activity. You can do this through exercise, but some activities can get your heart rate up enough to count as moderate to vigorous activity. Your activity should be spread throughout the week. The Physical Activity Advisory Committee suggests for substantial health benefits, Americans should get 5 hours of aerobic exercise per week, meaning 1 hour each day. Really, that isn't hard to do.
Regular activity and exercise keeps your brain sharp, your coordination and troubleshooting skills honed, and your outlook on life awesome. There are so many ways physical activity benefits you as well as strengthening your heart, building muscle, or losing weight. It helps maintain good blood pressure, manages blood glucose, staves off a hoard of cancers, maintains your eye health, helps you get good sleep, and boosts your ability to accomplish more in your day. With all the benefits you would think everybody would want to move!
Are you having trouble finding ways to move for your health?
Being physically active is easier than you think. Here are a few ways you can sneak in some physical activity into your day:
1. Physically vacuum your floors instead of using a Roomba. Dust and polish/clean surfaces in your home three times in your week. Sing while you do this to work your lungs more efficiently. Not only will you have a clean home, but you will feel better and get those steps into your week.
2. Shovel snow or rake leaves instead of using a blower. If you aren't used to doing this, break it up into segments that are more manageable for you. Do be careful in the cold, though. Some people breathing in cold air can feel chest pains. If this happens go to the emergency room to be checked.
3. Take stairs instead of elevators, unless your doctor has advised you to avoid stairs. If you don't have stairs in your home, this could be challenging. Our gym just got a Jacob's Ladder. It looks simple, but wow! Within two minutes of climbing you will huff and puff like one one's business! It is very valuable for your health.
4. Do your own grocery shopping. Many people are using shopping services offered by local grocery stores and online meal plans. Time is at a premium for many people, but you can pick out your own produce and meat while you get physical activity. Yay! A two-for-one special!
5. Push mow your own lawn rather than using a riding lawn mower. Pushing your lawn mower will boost your heart rate and work your arm, shoulder, hip, and leg muscles. For those of you who have large yards, You may want to only do the area immediately around your house, then using your riding mower for the rest. Whatever you do, put off that remote controlled lawn mower for when you can no longer mow your own yard.
6. Ride a bicycle or walk short distances in your neighborhood. Rather than drive your car everywhere, walk or ride your bike. Many Europeans still do this for several city blocks. That seems unfathomable for many people in our urban communities. You are more likely to see this in smaller cities and towns.
7. Take a moment to do exercises during commercials or breaks in work. It is easy to squats, lunges, push-ups/push-aways, marching in place, and core work. Little bits in your day add up!
What about actual exercise?
The normal consideration is to get a gym membership. That is a good thought, but it only benefits you if you use it. Prep your gym bag the night before and put it in your car on your way to work. Don't go home first; instead, head straight to the gym. You can eat a small power snack just before you leave work to keep your blood sugar from crashing. Then get busy! If you are new to a gym, have a personal trainer help you learn the equipment and give you a personalized exercise plan. It will cost, but it will help you prevent injury, learn progressions, and help you set and meet your health goals.
Exercise is so much more convenient than it used to be. You don't have to go to a gym to get a good workout. Exercise downloads and online videos (be careful what you choose, though), along with smart watches and smart phone apps can help you get your exercise done in your own time. I will be posting my ExpressFit Challenge soon, so watch for announcements. Also, PraiseMoves online classes begin in February.
Remember the Apostle Paul sets the tone for us in 1 Timothy 4:7 NKJV, "For bodily exercise profits a little, but godliness is profitable for all things, having promise of the life that now is and that which is to come." Exercise within the context of our Christian faith helps us balance our goals with exercise and health.
Happy moving! Many blessings to you.
For more ideas, check these out:
www.choosemyplate.gov/physical-activity-tips
www.unh.edu/healthyunh/blog/physical-activity/2017/09/5-ways-add-physical-activity-your-day
www.heart.org/en/healthy-living/fitness/fitness-basics/why-is-physical-activity-so-important-for-health-and-wellbeing
www.mayoclinic.org/healthy-lifestyle/fitness/in-depth/exercise/art-20048389

Categories: health, fitness, faith