| | |
| --- | --- |
| Posted on June 19, 2020 at 9:40 AM | |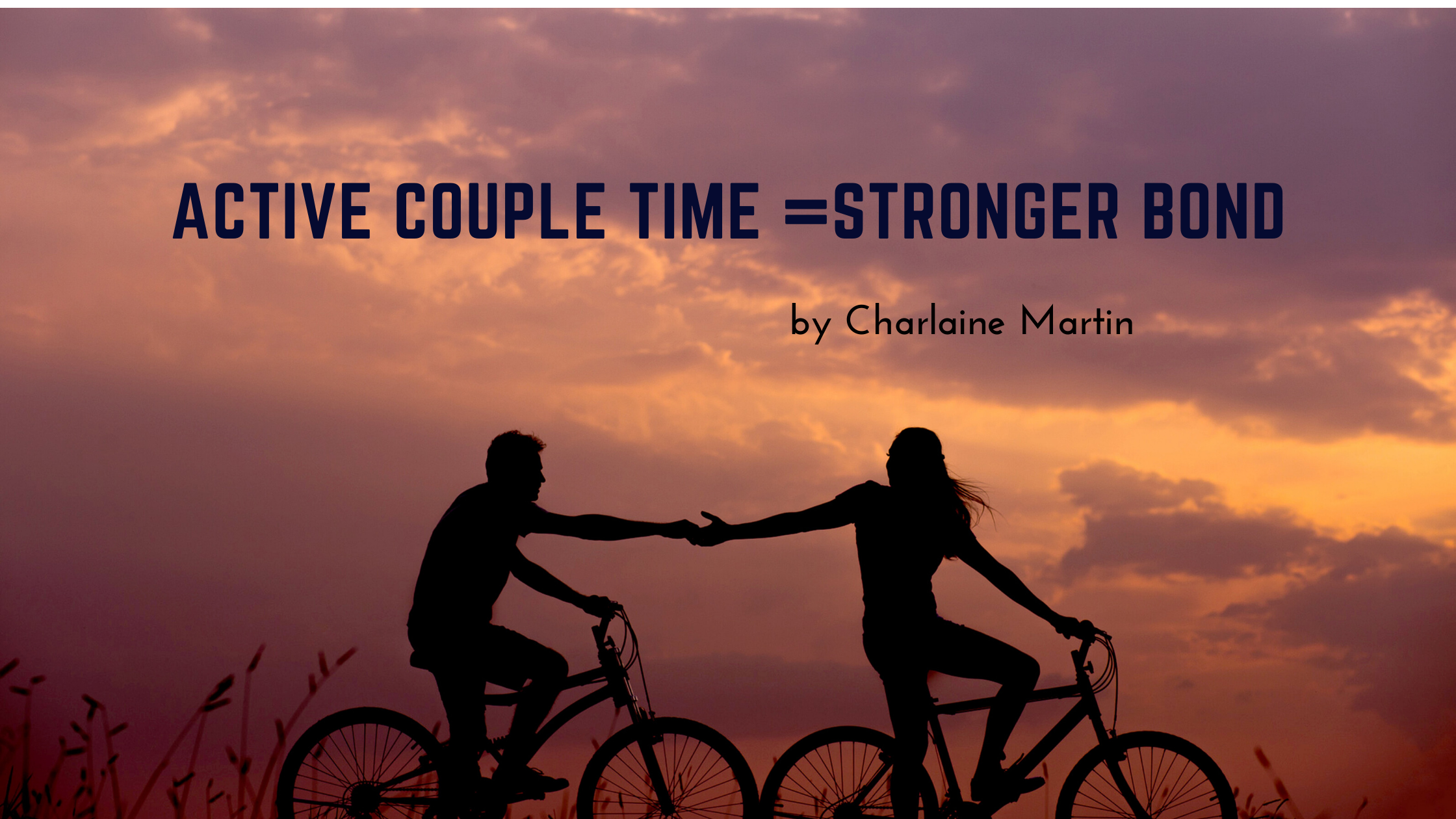 Image by Everton Vila @evertonvila on Unsplash.
This is an Encore! post from 2017.
I'm not sure if I shared why my hubby decided to ask me out, but here it is: I love to bike- that is, ride a bicycle. You see, after my first husband died, I made a five-year plan for myself. Because my first husband wasn't much for exercise or physical activity, one of the goals I had on my list was to begin riding a bicycle on the bike trails. My first husband was a sweetheart, but I struggled with not doing physical activities together. This time around, I wanted someone who would ride a bike with me. After being single for almost a year, I decided to date again. The local dating scene was overwhelming, which made internet dating appealing. I decided that everyone on a dating website is looking for someone, so I joined a couple. I sat down at my computer to write my profile. I included cycling in my list of activities I enjoyed. After several dates that turned into disappointments, I reluctantly checked the messages in my inbox one evening. Much to my surprise, I found an exuberant message that set me back, "If your profile is true, we've GOT to meet!!!" I found out later that my now-hubby was surprised to see riding on bike trails as one of my hobbies. He liked all of what he saw in my profile, but the cycling was a bonus. This is one of the activities we enjoy doing together today.
On a later date in his area, he decided to take me out for a ride to Lexington Harbor near Lake Huron. Please, remember my goal was to BEGIN to ride on the bike trails. I was still getting my "training wheels" going. He had two bicycles: one was a European touring bike meant for long backpack trips, and a lightweight older long-distance bike with a very hard leather-covered seat. Guess what this girl with fibro got to ride. Yep! I was scared to death that I would get left in his dust. It turned out he was left in mine. I pedaled my heart out, thinking he was right on my back fender, yet it turned out he was a long way behind me huffing and puffing to keep up! No, he wasn't out of shape; in fact, he was a runner with high cardio endurance. He was just shocked at my speed. I was shocked that I left him that far behind. My backside hurt so bad from that hard seat.
All in all, we can laugh about it now. We've ridden that same route a few times since. Now, I take my own bike. I keep telling him he makes my heart pitter-patter when he goes cycling with me because he does. Cycling is one of the many activities we love to do as a couple. Doing physical activities you both enjoy will help make the bond between you stronger. It certainly has for us.
Be a Dynamic Duo
If you both need to manage health conditions or want to be healthy in tandem, do physical activities together you both enjoy. These can be some of your best dates. Yes, work up a sweat together! Here are a few suggestions about physical activities and exercise with dating or marriage relationships:
1. Focus on the activities you both like and leave the ones only you like for your own time. We both love cycling and walking together, so we do these regularly. My Boaz hates swimming and working out in the gym. My first husband would walk with me or aqua jog in an aqua belt with me, but that was about it. If you have to drag him or her reluctantly behind, it will only cause frustration, which leads to arguments.
2. If you don't know, explore some that sound interesting to both of you. We've talked about taking dance lessons together when my hubby retires. We also discussed canoeing or kayaking, although we haven't done them together yet. Discuss what sounds exciting and give it a try. If you both like it, keep it. If you don't, then drop it. Super simple.
3. Make a list of these activities you both like and prioritize your list. Write down what you both want to do, then put a priority order on them beginning with the ones you are willing to do regularly. Stick with the top two or three, or rotate through your playlist.
4. Exercise together will help you both enjoy staying healthy and maintain a healthy weight. We both have Fitbits and use the MapMyRun app on my phone to record mileage, time, and calories burned. By looking at the stats together, it gives us accountability to each other, but neither one is each other's "trainer." Exercise is much like play, so consider it your Play Date. Don't be your sweetheart's trainer. Nope.
5. Schedule regular activity date times. We try to cycle weekly to bi-weekly depending on weather and other events on our schedule. We also try to walk together a couple of times a week. If you know you will be doing these together regularly, it gives you both a time to anticipate.
6. Talk about the highlights of what you did afterward. We discovered a new part of the trail this time, so we explored, then decided we wouldn't do the graveled part again. The dust gets into the gears, which could ruin them. We also didn't like so many traffic intersections because we couldn't get a good pace and keep it. But we did like the scenery like the river with small falls and the wildflowers. Discuss the highs and lows, then plan for the next time.
7. Don't spend a lot of money. We already had our bikes separately, and he already had the bike rack. The only money we spend is for the gas to get to the trails and something to drink afterward. If you budget for your activity like any other date (you do still date each other, don't you?), you can avoid arguments over the money. Money is one of the most divisive areas couples argue over. Be lovers, not fighters!
Spending fun, active time together will help you build a stronger bond between you. You can also stay healthy for each other for a longer, happier, more active marriage.
Discussion starter: What physical activity will you share this week?
May God bless you both!
New Image 2020: Image by Paul Brennan from Pixabay
Categories: health, fitness, relationships