| | |
| --- | --- |
| Posted on April 24, 2020 at 12:20 AM | |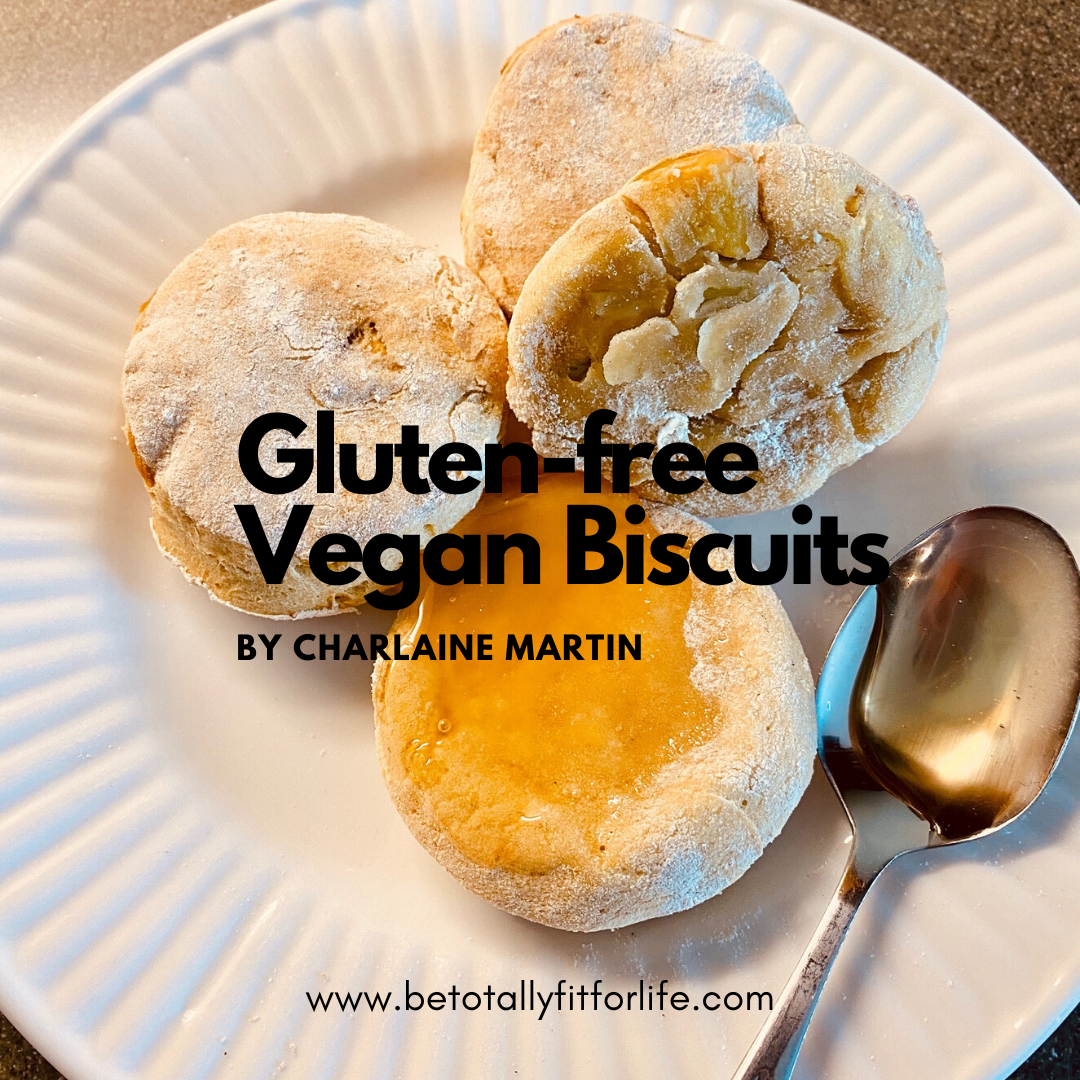 Photo by Charlaine W. Martin, 2020. All rights reserved.
During Stay-at-Home orders, I've worked hard to not over-- or comfort-- eat. Unfortunately, I was craving dark chocolate really bad yesterday. Ugh! I tried eating a banana. Nope. Nuts. Nope. I even added collagen protein powder to fruit juice. Nope. Not only that, but I've also been extra hungry even though I've eaten all of my meals plus a couple of tasty, healthy snacks. Sometimes with autoimmune diseases, my immune system is busier than usual, which means that I burn more calories. It's okay, when I want to lose a few pounds, but not because it means my immune system is attacking something it shouldn't. Any way you look at it, I could quickly gobble up everything in the house!
I decided today I had to deal with my hunger AND my cravings. I thought biscuits with raw honey sounded awesome. When I scoured Pinterest for the coveted recipe, I found one that was gluten-free and, supposedly, dairy-free. Whipping cream? Dairy-free? Hmmm. The recipe had me intrigued, but I'm not using whipping cream. Instead, I chose to smash/whip ripe avocado. Yes! Avocados can be used in place of butter or margarine in many baking recipes. I happened to have a bag of avocado chunks from our local grocery store in my freezer. You could use plain Greek dairy-free yogurt in place of the avocado and almond milk, if you are turned off by avocado. I also had the rest of the ingredients. It was time to start baking.
These turned out moist and a bit flaky. They were ideal with raw honey. This did hit the spot for my cravings and my hunger. Not only that, but each biscuit also comes out at 67 calories of YUM! Could you imagine a Tex-Mex version with  jalapeños?
You can make these delicious, healthy biscuits yourself with the recipe below. Feel free to share photos of yours on our Facebook page. Enjoy!
Grace
 Thank you, Lord, for taking care of us during the Coronovirus Pandemic. Thank you for providing healthy, nutritious food and a warm home. In Jesus' Name, Amen.
Gluten-free Vegan Biscuits
Blend with a whisk:
1 Cup flour (Gluten-free cup for cup. I used Namaste brand.)
½ tsp. Gluten-free baking powder (I used Clabber Girl)
¼ tsp. salt (you can use 1/8 tsp. if you want to keep the sodium content low)
Mix with a wooden spoon in a separate bowl:
¼ cup mashed or whipped ripe avocado *
¼ + cup Milk alternative (I used 30 calorie unsweetened almond milk, store brand)*
*Plain Greek yogurt option—Use ½ cup to replace avocado and milk alternative. Add to flour mixture and stir well until all is blended. Only add milk alternative if the dough is too stiff. Kite Hill is a great one to use.
Add flour blend to the avocado mixture and mix with a wooden spoon. If the dough is too stiff, add 1 T. milk alternative at a time until the dough is thick and sticky.
 Put down a large cutting board with some flour sprinkled on it and smear it around. Put ¼-1/3 of the dough on it. Flip over the dough and press down, but leave a bit of thickness. Add another ¼-1/3 lightly sprinkle a bit of flour on the first bit of dough and press down, continue until you've layered all of the dough. There should be enough thickness to cut into circles with a biscuit cutter, round cookie cutter, or plastic tumbler. Place onto lightly oiled baking sheet. This recipe makes 8 biscuits.
Place in oven preheated at 450 degrees. Bake for 15-20 minutes or until raised and lightly browned.
Optional: add jalapeños and a pinch of garlic.
Nutrition Content:
Calories: 76 each biscuit, as written. May vary if Greek yogurt is used.
Fats 1.9 grams
Carbs 5.25 grams
Protein .6 grams
Contains iron, calcium, potassium vitamins D, A, and E, fiber.
Categories: nutrition, health, weight loss