| | |
| --- | --- |
| Posted on March 25, 2020 at 8:35 AM | |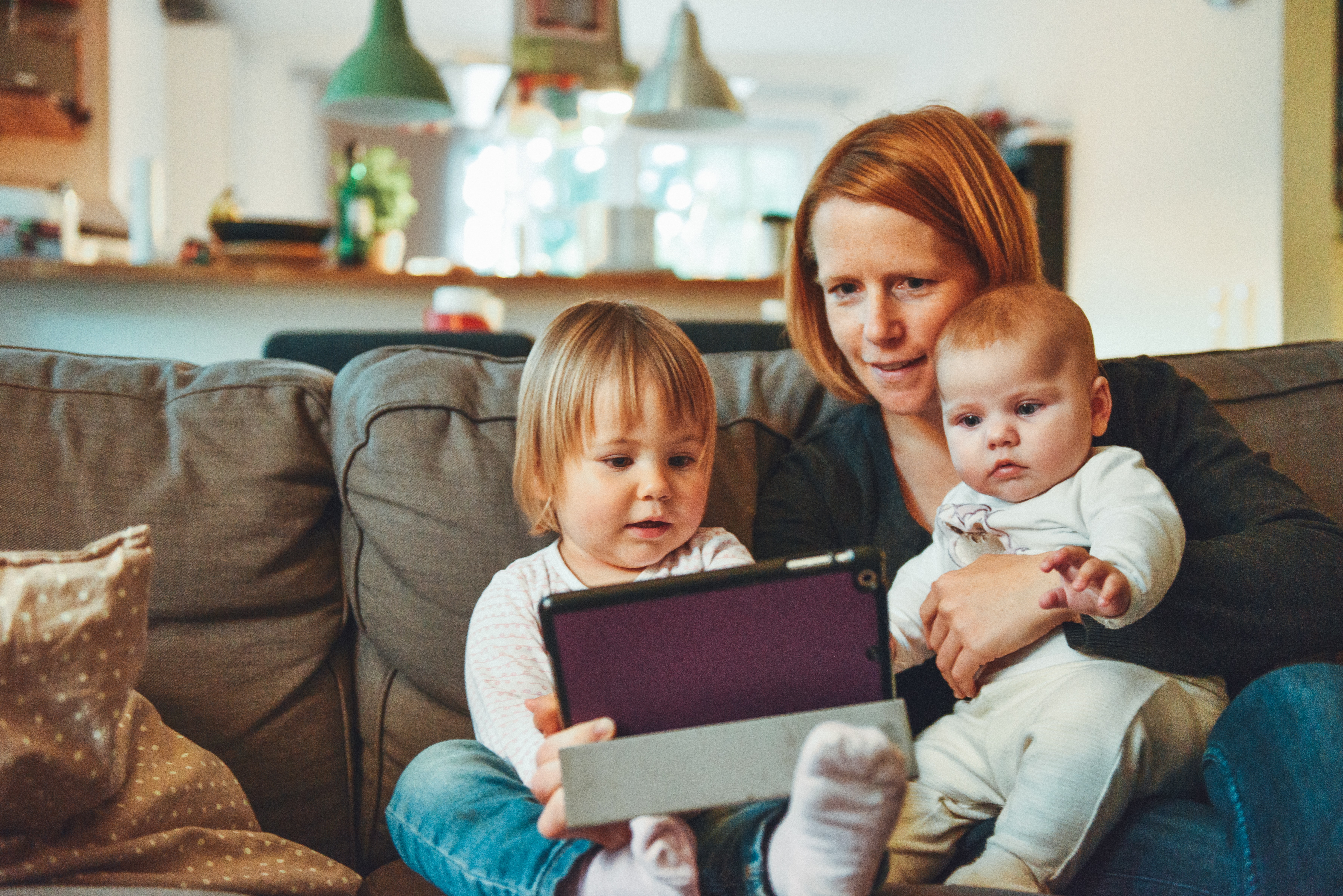 Photo by Alexander Dummer on Unsplash
I am sitting at my kitchen island right now, writing this blog post while my engineer-hubby is on a web-based conference call with his team. We've stocked up our groceries and other necessities while protecting ourselves from potential infection of the Coronavirus. In the meantime, I will be doing online Healthy Lifestyle coaching with my group and getting my garden ready to go. There are indeed pluses to living in the middle of nowhere.
As you know, many states and communities have issued a Sheltering in Place orders. Michigan has Stay at Home orders from our governor. Police can stop people for being out and about for no reason. Why? Because these officials are trying to slow, or halt, the spread of the Coronavirus while protecting our most vulnerable people. Now, how many of you wished you could stay home instead of going to work or school?!?! Your prayers are answered.
If you've been overwhelmed by the information circulating on the internet and social media, you're bound to be confused by what works and what doesn't. Always go to your national, state, and county websites for information that impacts you and your family. You can check with the Center for Disease Control and the World Health Organization for more information to help keep yourself and your family safe.
The information I share here is for informational purposes only. I am not a medical professional nor a government worker. I am a personal trainer and exercise instructor who writes. Even though I do my research, always check out what I've said with reputable resources and references. I've shared links below to help you find what you seek.
Helps and Tips
Trying to stay healthy and meet your health and weight loss goals can be tough right now. I will offer six weeks FREE for Healthy Lifestyles Group Coaching next week on Tuesdays at 7 pm EDT, and Thursdays at 1 pm EDT. These groups last for one hour. Respond by emailing me at total[email protected] to tell me that you want to take advantage of this offer. Please, do not sign up at the Web Store! I am not able set it to handle free offers. I will respond by email to let you know if you made it, or I will give you a coupon for the next scheduled Healthy Lifestyles 12 Week Groups. Space is limited, due to limits with the venue, so this is first-come, first-serve. If you find out there are no more seats available, I will give you a discount coupon that is equivalent to the next Healthy Lifestyles Group offered in the future.
Exercise at Home
I am not teaching group exercise classes yet since I cannot guarantee from day to day if I am well enough to lead one. Instead, I will give you some places you can go for online classes. Do be careful with Youtube exercise videos because not everyone teaching online is certified!
If you are going nuts because you can't go to the gym, working out at home can help. I have some links for home workouts for you with good Christian ministries.
Faithful Fit  From what I understand, there are a variety of workouts that are free. Check it out to learn more.
PraiseMoves  The classes available are PraiseMoves (the Christian Alternative to Yoga), PraiseKicks (kickboxing aerobics), Mira! (Christian alternative to Zumba), and the Bold and Beautiful Workout (I think it might be a much more intense workout like HIIT, maybe?). Several instructors teach online. There might be some Youtube free workouts, too.
Revelation Fitness offers a variety of workouts. Check their website to learn more.
Cleaning and Sanitizing Tips
Soap is an essential part of germ defense along with social distance. Wash 20-30 seconds with good hand soap (CDC). Wash exposed clothing in your washer with a good, not cheap, detergent. I use Persil, but major brands will suffice. The reason I say this is because major brands' ingredients are consistent. I set my wash a little longer than usual. I've heard suggestions about adding a bit of bleach to your laundry, but it could unduly ruin some clothing.
Of course, everyone is concerned about killing this doggone virus. Whatever you do, do NOT mix bleach, ammonia, and alcohol together!!! Think about high school chemistry. You could accidentally put off a deadly gas from any of those combinations. Also, do not drink bleach, ammonia, or any other chemical not approved for human consumption!!!! This concern includes chloroquine used in fish tanks. Doing so could be deadly.
Alcohol-based Cleaners
Hand sanitizers are primarily 90%+ alcohol. Don't wash it off, but let it dry on its own so it can do its job. If you can't find any, you can make your own. This article in Newsweek has a video that shows how.
I keep a spray bottle of 91% alcohol to spray items exposed to possible Coronavirus, etc. Allow the item to dry on its own.
I'm not sure about the key ingredient in Lysol, but I bought a bottle and put it in a spray bottle. I sanitize doorknobs, counters, toilet handles, sink faucets, and any hard surface with an old washcloth.  Follow directions on bottle. The washcloth goes to the laundry when I am finished.
Bleach-based Cleaners
You can wash items sick people use with bleach to disinfect. I learned these tips working in a daycare years ago. If washing dishes by hand, first wash dishes with dish soap, then rinse, and place rinsed dishes into a bleach-water solution. Fill one side of the sink with hot water and add ¼ cup bleach and allow the dishes to sit in it for about 10 minutes. Rinse again and allow to air dry. You can also do this with toys. Washcloth toys in your washer whenever possible in hot water with some bleach added. Dry thoroughly before allowing a child to play with them. Dishwashers are best whenever you can wash dishes and dishwasher safe toys because they sanitize. Check labels first. For more, check out WebMD. 
Fallacies
Multi-level marketing groups have their reps swarming like vultures right now. Don't fall victim to their marketing schemes. Most of these have not been shown effective for a lot of illness, the Coronavirus included. Buyer beward!
Essential oil buffs, I hate to break this to you, but ESSENTIAL OILS HAVE NOT BEEN PROVEN TO KILL THE CORONAVIRUS (CNBC)! I like using them for various reasons, but I know better than to swallow the claims of the companies and representatives who sell them. I don't care whether you have DoTerra, Young Living, or any other brand, please, do not rely on them to do the job for this virus. If you want to check the reliability of essential oils, please go to NIH and Mayo Clinic to find out what they have been proven to do and what they aren't proven to do. It is my understanding that some, but not all, offer antimicrobial properties according to NIH, but not necessarily against this virus. Remember, it is pretty resistant to many treatments. Use proven treatments that are recommended by the CDC and WHO.
Healthy Meal Planning with Reduced Food Availability
Recently, I decided to order groceries from a large grocery chain store in our area, and then pick it up curbside. It was easy to order; they sent a confirmation via text and email. Picking it up was easy. The sticky point right now is not all the items were in stock. I only got 1/3 of the groceries I ordered. We went to a small local chain nearby to pick up more of what we needed, but it meant exposing ourselves to more people. Some stores will be better stocked than others, but it certainly is worth a try.
Grocery Pick-up and Delivery Options
You need an app or internet access for their website to order and a credit or debit card. Make a list before you start ordering. Think two to four weeks' worth of supplies. Some items will be in-store only like toilet paper, hand sanitizer, etc. You can allow substitutes or not and give instructions. They will send you a confirmation of your order, but your card will be charged on the actual total of your groceries. You can pick your day and time for pick-up, but many are two and three days in advance. When you pick up your groceries, there is a designated pick up area. Take your confirmation with you so they can make sure you are the one who ordered the groceries. Use good sanitization practices and social distancing, but check your order against your receipt before you leave. When you get home, have a good plan to sanitize your hands, coat, and bags before taking them into your home.
Online meal services are another option. My daughters use them. One of my daughters gave me the name of one she uses and a link you can use. She said that you and she would each get a free pound of beef for following her link to order at Trifecta fbuy.me/oWidn. They offer keto, Paleo, vegan, and classic clean eating, along with gluten-free and allergy-friendly. Of course, there are many others. My other daughter recommends Blue Apron, Hello Fresh, Green Chef, Gobble, and Every Plate. Rachel loves Hello Fresh best, but she said they are all good. Gobble and Every Plate are less expensive. I discovered Purdue Farms has online ordering at Purdue Farms. I don't have affiliate links here, just from my daughter, Lauren. She is a single parent, so if you order from Trifecta, please help her out by using her link. Thanks!
Meal planning can be a challenge when you are limited on ingredients. How many ways can you use oatmeal, eggs, potatoes, and many other basics? Of course, you may not have something like eggs or yeast, so what works? Try the chart at Allrecipes.com. Email me at [email protected] for my free meal planning sheets.
Are you looking for healthy recipes? Some great links are WebMD, My Fitness Pal, and Spark People. Get family members involved. It can be fun!
Faith Value
When I wrote last week's blog/devo, it took a different direction than I originally expected. Initially, it looked like the message would be how you can let Jesus shine through you because God put you here now. I always do my research in Bible dictionaries, lexicons, and commentaries. I also use the notes in my study Bible before I write. Please, don't think I'm an End-timer, but I do believe we are coming closer and closer. to Jesus coming back. Hopefully, you found what God wanted you to glean from it. I would like to leave you with Ephesians 3:14-21. The most important part is to remain rooted and grounded in Christ and to redeem the time. For the Devo on this passage, watch for it over the next week on www.charlainemartin.com.
May God bless you, abundantly!
Note: All resources are linked.
Categories: health, fitness, faith