| | |
| --- | --- |
| Posted on January 17, 2020 at 12:10 AM | |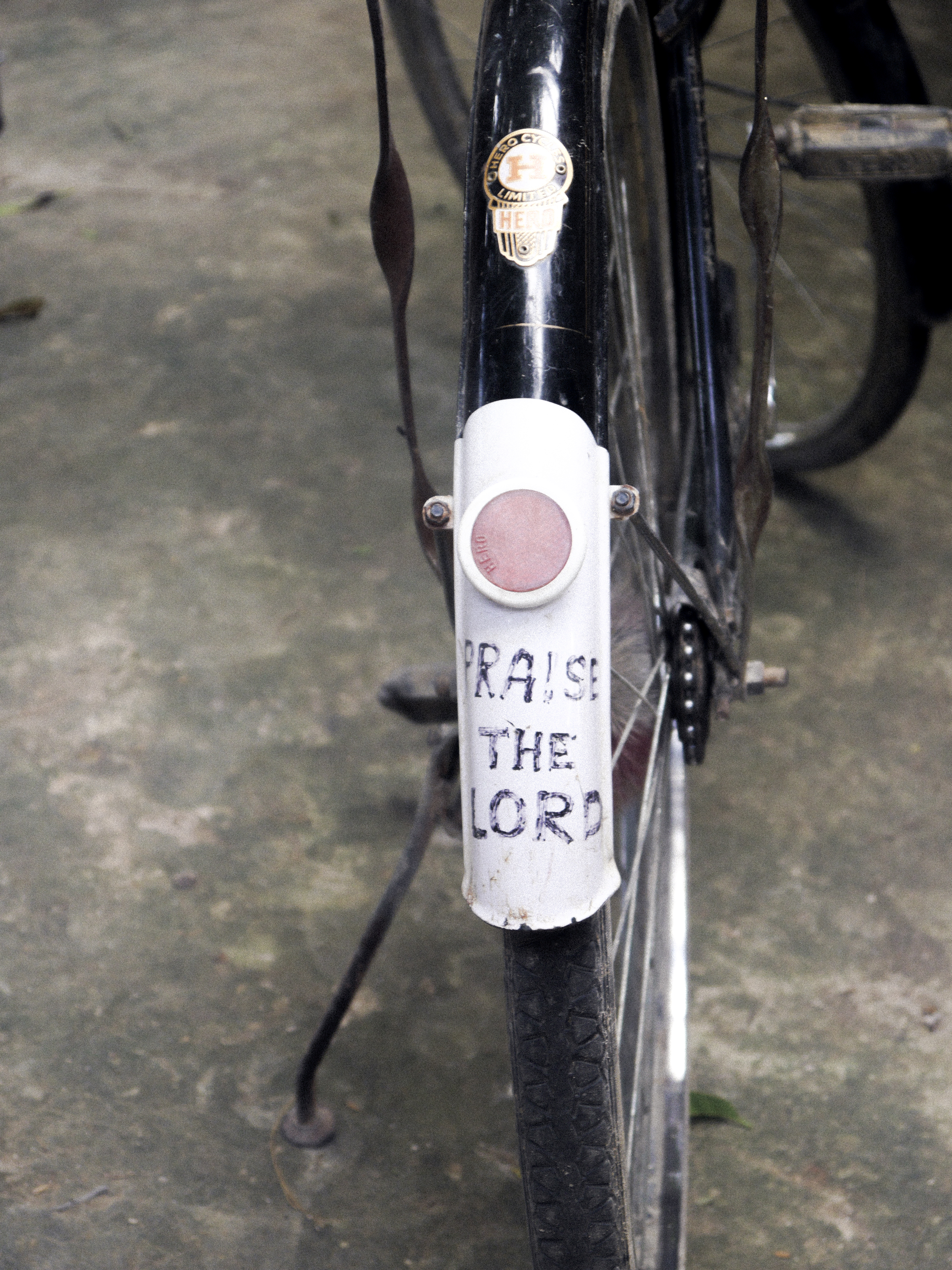 Image by Adrian Ward, Freely Photos.
Here I sit writing this blog post, with my Apple watch nagging me to stand. I record my physical activity, food intake, heart rate, and more. Unfortunately, it also has a Mindfulness section. I want to change this to prayer and bible study, but Apple doesn't let us swap out these features. How did we get to this point?
I've been thinking lately about how our current lifestyle is killing us. The cardiologist's office, where my husband and I go for our cardiac care, carries a heavy load of patients. I heard one man exclaim that he didn't need to watch his diet because it was the doctor's job to treat the results of his unhealthy lifestyle. This man came from a generation who believed "well-marbled meat" was the best, meaning that having fat marbled through a piece of beef made it an ideal purchase. But this mentality brought on a lot of cardiovascular diseases. It seems we would rather take a pill than eat healthily and exercise. We have spiraled downward in our unhealthy lifestyles worldwide; hence the reason for such devices to remind us to take care of our health.
.
According to the National Institute of Health, unhealthy lifestyles cause illness, disability, and death (NIH). The World Health Organization (WHO) estimates that 60% of the world's population lives unhealthy lifestyles (NIH). Unhealthy lifestyles account for "metabolic diseases, joint and skeletal problems, cardiovascular diseases, hypertension, overweight, violence and so on, can be caused by an unhealthy lifestyle," states researcher Dariush Farhud (NIH). These issues have been brought on by sedentary living, eating unhealthy foods, stress, lack of rest and sleep, and more. We have drifted far from the Garden of Eden since Adam and Eve banished from it.
Read: Genesis 1:29-31, 2
Focus verse: 3 John 1:2
We were created to have fellowship with God daily.
Adam and Eve walked with God in the Garden daily. They could see Him face to face. Now, on this side of the banishment from the Garden and Jesus' death and resurrection, we struggle to work devotions and prayer into our full lives. Jesus opened up our ability to come before God's throne anytime. It is through the study of His Word and conversations (prayer) with God that we can have peace, focus on life, and purpose.
We were created to move.
God didn't command any of the animals to care for the Garden. He gave this privileged responsibility to Adam and Eve, who was to help Adam with this task. When they sinned against God, one of the consequences of their sin was to have a harder time yielding food from their work. With all the modern conveniences doing our work for us, we have to create work in the form of exercise to stay healthy.
We were given every good thing to nourish our bodies.
God gave us all of the foods that come from the plants and trees, and later, meat from the animals to eat (Genesis 9:3). If we were to stay more basic with our foods containing fewer chemicals, preservatives, and processing, we would experience less disease, disability, and death as a result. Death and disease will still come from the Fall of Adam and Eve, but less from living a healthy lifestyle.
We were created to be with other people.
God created Eve to be a companion to Adam and help him tend the Garden. Since that time, it has been discovered that loneliness and isolation can cause many health-related issues. According to Dr. Amy Sullivan, Ph.D. of the Cleveland Clinic, loneliness accounts for anxiety, depression, and increased cortisol levels. She says, "Cortisol can impair cognitive performance, compromise the immune system, and increase your risk for vascular problems, inflammation, and heart disease." https://health.clevelandclinic.org/what-happens-in-your-body-when-youre-lonely/" target="_blank">(Cleveland Clinic). It is all the more reason for us to have fellowship and worship with other Christians (Acts 2:46-47).
From the very beginning, we had everything we needed, but now we must strive to make these happen.
If we are to be healthy, that is, totally fit for life, it is imperative for us to purposely spend time with God daily, eat healthy, nutritious foods, exercise, and find social connections with other Christians. Let us renew the ideal God set for us from the beginning, as best as possible. We may not be able to have the perfection of daily living Adam and Eve experienced in the Garden. Still, we can do our best by living a totally healthy lifestyle until the day we spend eternity with perfect spiritual bodies in the eternal presence of God. May you " prosper in all things and be in health, just as your soul prospers" (3 John 1:12).
Resources:
"Impact of Lifestyle on Health" by Dariush D. Farhud. National Institute of Health, November 2015. https://www.ncbi.nlm.nih.gov/pmc/articles/PMC4703222/ ;
"What Happens to Your Body When You are Lonely" Health Essentials.Cleveland Clinic, February 23, 2018.
https://health.clevelandclinic.org/what-happens-in-your-body-when-youre-lonely/
Holy Bible, New King James Version.Copyright 1982 by Thomas Nelson,
Categories: faith, health, wellness