| | |
| --- | --- |
| Posted on December 25, 2019 at 7:00 PM | |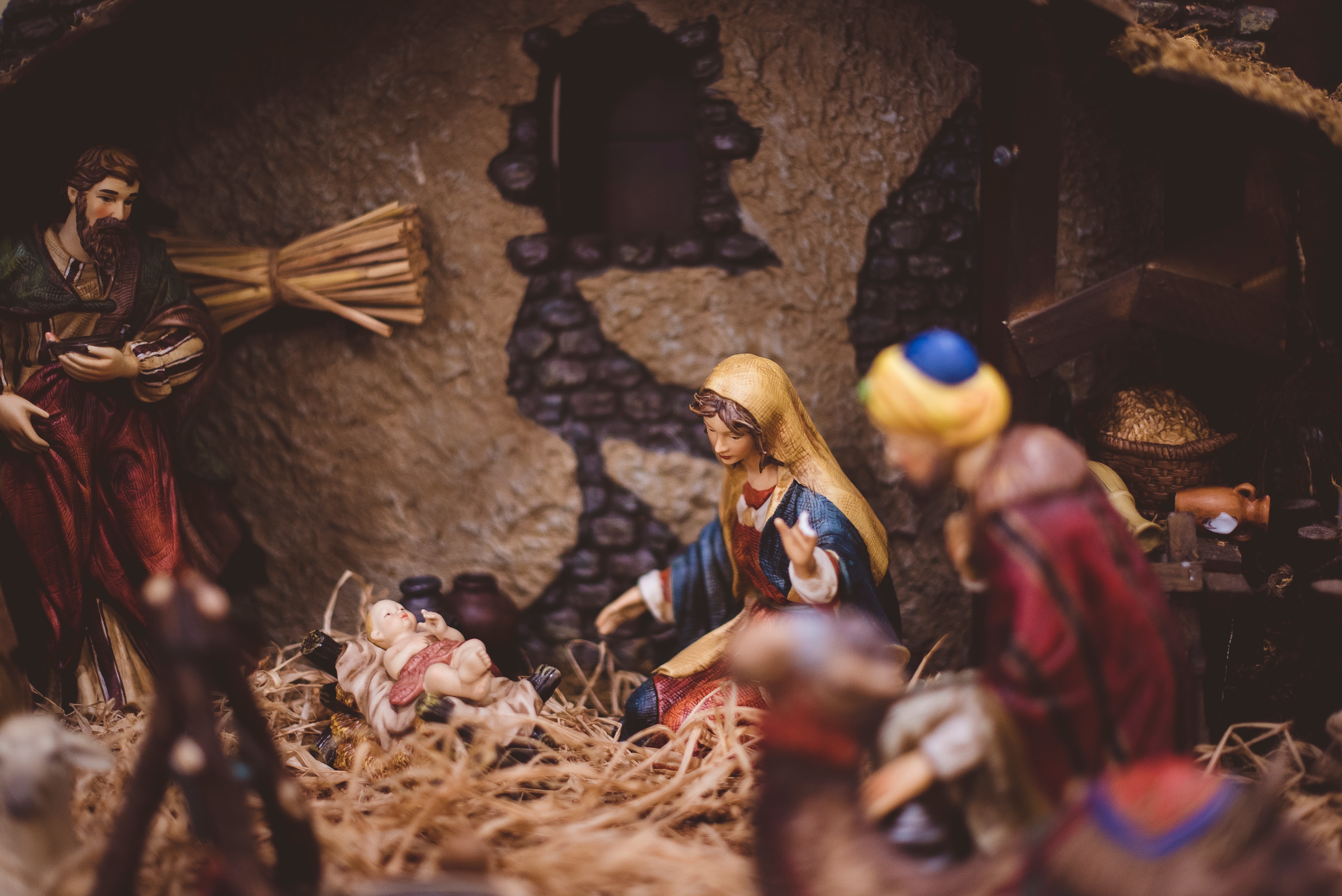 Photo by Ben White on Unsplash
My hubby and I decided to go mall walking at a prestigious mall because it was too cold outside. One thing struck us: There were barely any Christmas decorations compared to previous years. The only real display was at the center with a castle for Santa pictures. Sure, stores had their decorations up. Of course, they want to sell Christmas gifts. But what gives? We discussed this discovery, speculating what caused the lack of Christmas cheer.
Our first thought was brick-and-mortar retail is taking a financial hit, so the decorating budget was cut. Then we considered the people around us. Many of them were from other countries, some from Muslim, Buddhist, and different religious backgrounds. Detriot's demographics have taken a significant shift over the past few years. It seems that Christmas is less popular and less known. What a time we live in.
Read: Luke 2:1-20
Focus: Luke 2:17-18 "Now when they had seen Him, they made widely known the saying which was told them concerning this Child. And all those who heard it marveled at those things which were told them by the shepherds."
Mary and Joseph found themselves in quite an interesting time, too. They lived during the time of the Roman Empire, which included occupying Israel. The Jews were free to practice their religious observances. There hadn't been a prophet speak to Israel for around 4oo years, but an Angel spoke to Mary telling her she would give birth to the long-awaited Messiah. Inconvenient as it was, Mary and Joseph had to go back to Bethlehem to fulfill the requirements of the census, which hadn't been done since Quirinius, the governor of Syria.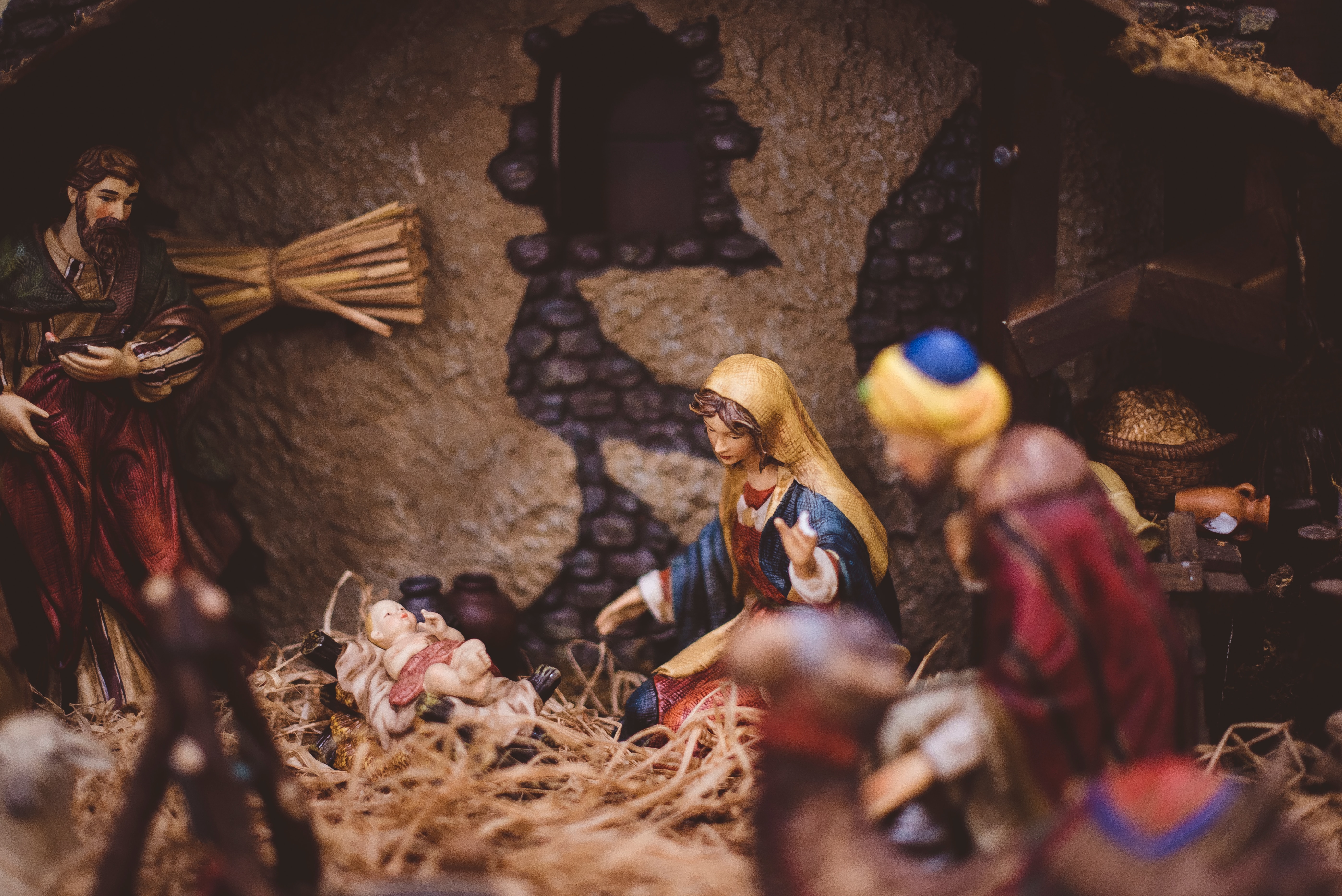 Photo by Ben White on Unsplash

The distance for them to travel was a considerable distance from Nazareth to the Bethlehem, known as the birthplace of King David, where they both grew up (https://www.bibleplaces.com/bethlehem/" target="_blank">BiblePlaces.com). Both of them were descendants of King David. It was not the closer town of Bethlehem. She was ready to give birth, but they did it with Mary on the back of the donkey. Bethlehem was ridiculously busy, so much so, they couldn't get a room. The stable where animals were kept was out back, and they were welcome to stay there. This was no cute, quaint wooden lean-to. It was a cave. We were amazed at the size of this cave when we visited Israel in 2017 with Discovery Cruises and Tours. They would have been in the innermost section to protect them from dangerous animals that could attack them. It would have been dark inside, so they would have to make their own light. All they had for the delivery were animal watering troughs carved from limestone, very abundant in that region. Trees exist in that region, but not of enough substance to build structures. The cloths available would be rags left inside by the owners of the animals (BiblePlaces.com). Possibly it was where guests could bed down their animals during their stays in the Inn. Not exactly a prestigious maternity ward for the King of kings.
At that same time, Roman roads were an exceptionally well-planned infrastructure making travel at that time very efficient. People of all sorts of backgrounds and religions frequented all of the Roman world. This is the stage set for the fantastic event to unfold: the birth of the Messiah, who would one day take away the sins of the world. The shepherds who were the first to see baby Jesus as told to them by the angels were able to go tell others about what they saw. This news spread like crazy! King Herod got wind of it, that's how quick this sort of news could spread. In fact, it was tremendously convenient for the magi, astrologers of the time, to follow the star to get to Bethlehem to see this newborn King. Of course, they needed directions, but they made it easily. In case you wonder about the wise men, the church in Cologne, Germany, claims to have their bodies, three of them, entombed inside the cathedral. Tradition talks about three of them: Belthasar, Melchior, and Gaspar (Brittanica). But our passage closes with the account of the shepherds telling about Jesus' birth and the people marveling that shepherds were the ones telling the news.
As Christians take their "Jesus is the Reason for the Season" and "Keep Christ in CHRISTmas" stances, I can't help but see the incredible time we live in. The Internet is a universal vehicle of communication all over the world, English is the universal business language, people travel easily worldwide, and foreign religions live among us. Just knowing the mall may reflect the newer demographics makes me consider the window of opportunity we have. Why do some believe we should have Christian utopia here? It's not a time to put up our protest memes, but a time to lovingly share the good news of Jesus while that window is still open. Someday will be too late.
Resources:
The Holy Bible, New King James Version (NKJV).Copyright © 1982 by Thomas Nelson.
"Magi: Biblical Figures". Brittanica.com. December 20, 2019. https://www.britannica.com/topic/Magi
"Bethlehem", BiblePlaces.com. https://www.bibleplaces.com/bethlehem/.
Categories: devotions, holidays, faith