| | |
| --- | --- |
| Posted on December 6, 2019 at 1:40 PM | |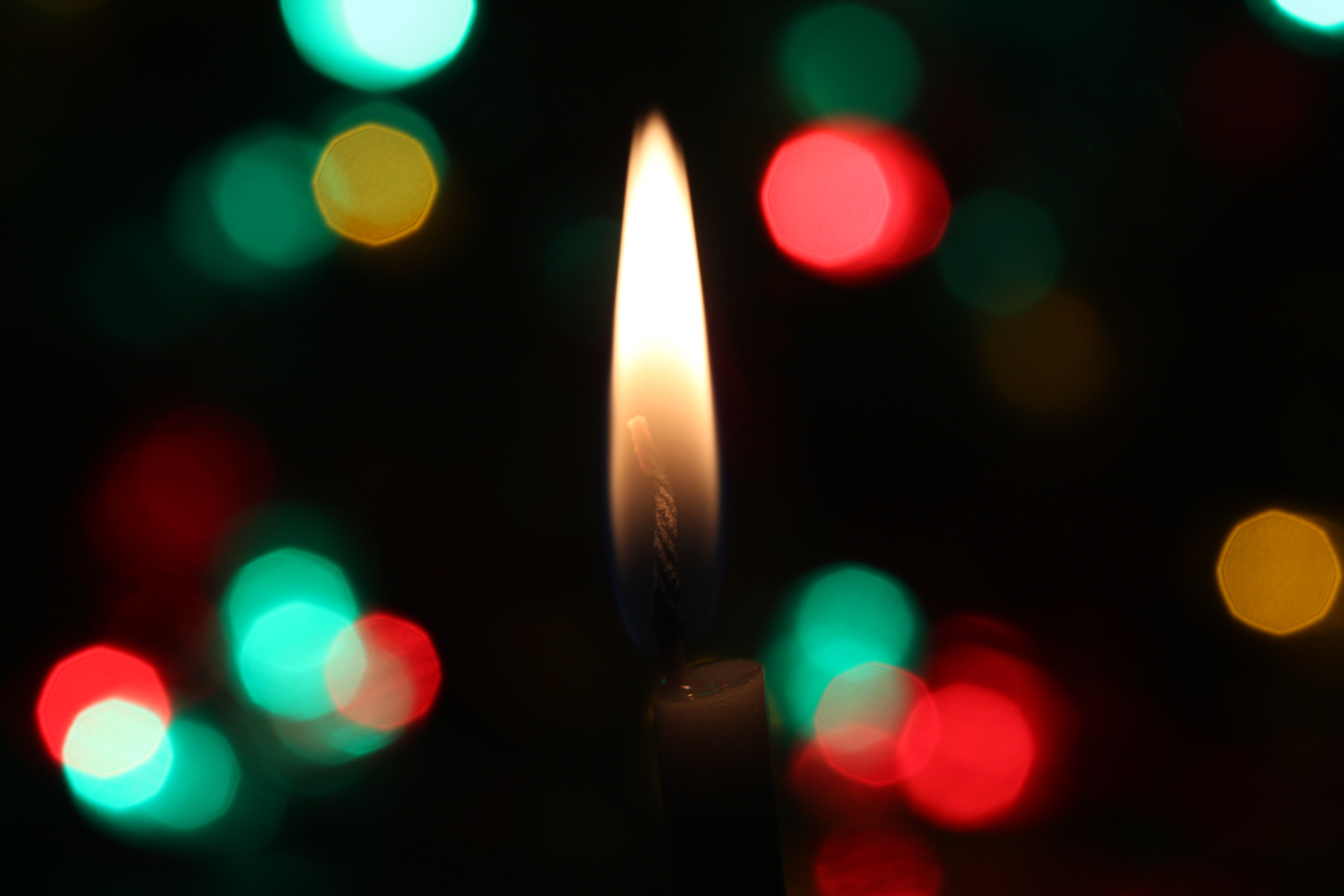 Photo by Davidson Luna from Freely Photos.
So, I've been sitting at the island in my kitchen, sipping coffee while setting up posts for social media. Flurries flit about in a hazy gloom outside. This time of year is always rough for me, even though my first husband died seven years ago. The scene outside just adds to grief's effect. You would think grief gets better with time, but I really think it only changes year by year. On top of grief is stress. Lots of it. We are finishing the final details for inspections as we visit with family, buy gifts, send cards, and, and, and. Two of the best things that help with it the most is looking forward to Jesus' birthday and spending time with family we don't get to see often. I finally pull together, but it isn't without efford.
This time of year should be filled with wonder and happiness, but for many, it is rife with pain, heartache, stress, and gloom. Celebrating Christ's birth should be bright and cheery. It can become your focus with a few tips that I found helpful:
1. Befriend a happy person. Most of my friends are total opposites of me. My hubby is also an optimist. When all I see is the dark cloud, they point out the sunny opening in the clouds. Even though they may annoy the bejeebers out of you, you need someone like this right now. And they need you. Together you help each other keep perspective. (Philippians 4:8 )
2. Write feelings and frustrations down in your "parking spot" until you are ready to go through them prayerfully. Doing this helps me sleep better. By writing or typing out what bothers you, you get it out of your head for a while so you can do other things. You can come back to pray over these to change your view when you are ready. (https://www.biblegateway.com/passage/?search=2+Corinthians+10%3A5&version=NKJV" target="_blank">2 Corinthians 10:5)
3. Make lists and prioritize what needs to be done when you plan to do it. This is something I need to do but often neglect until I find myself running around in circles. #1- gotta do. #2- need to do after #1s. Anything in the #3 category may not be that important, so feel free to let some of those items go.
4. Decorate anyway, but don't go crazy. We've decided to do simple elegance rather than some decoration in every nook and cranny. One year, I bought an inexpensive tub of color-coordinated ornaments and garland. Voila! Done.
5. Keep gift giving simple. Order online to be shipped to the recipient or give gift cards to your loved ones' favorite stores.
6. Skip the cards. I have two boxes of Christmas cards in my desk to send, but I don't see how I will get them out. I may only mail them to close family and do everything else online. Send e-cards, texts, and greetings on social media to those you really want to wish a Merry Christmas.
7. Reminisce as you look through photos of the people you miss. We may put grief on hold, but eventually, we will have to face it. Enjoy sweet memories so you can make new ones, too (https://www.biblegateway.com/passage/?search=Philippians+1%3A3%2C+1+Thessalonians+3%3A6&version=NKJV" target="_blank">Philippians 1:3, 1 Thessalonians 3:6)
8. Instead of hosting, either allow someone else to host and offer to bring something to help or host but order the meal all ready to serve. All you have to do is prepare the space and welcome your guests.
9. Make your Christmas tree a Count Your Blessings Tree. We did something similar one year. Our kids chose ornaments to put up telling why those were important to them. Try making some ornaments with photos, words of gratitude or blessings, or Christian symbols. When you look at it, it will lift your mood and bolster your faith. (https://www.biblegateway.com/passage/?search=Ephesians+1%3A3&version=NKJV" target="_blank">Ephesians 1:3)
10. Bask in Bible passages allowing the Holy Spirit to heal your heart. We have an advent wreath that sits on our table. We use advent devotions from our church and pray before our Sunday meal. You could read Advent devotions or go through Bible passages topically at www.biblestudytools.org to read that are special to you (https://www.biblegateway.com/passage/?search=Psalm+1%3A1-3&version=NKJV" target="_blank">Psalm 1:1-3).
Not everything is about exercise and food. Our hearts and faith need fed and exercised, too. Do try to get your workouts and eat healthy, but nurture your faith and emotions as well. May your Christmas cheer return to brighten your Christmas season. Christmas blessings to you!
Categories: faith, holidays, wellness