| | |
| --- | --- |
| Posted on November 28, 2019 at 8:50 AM | |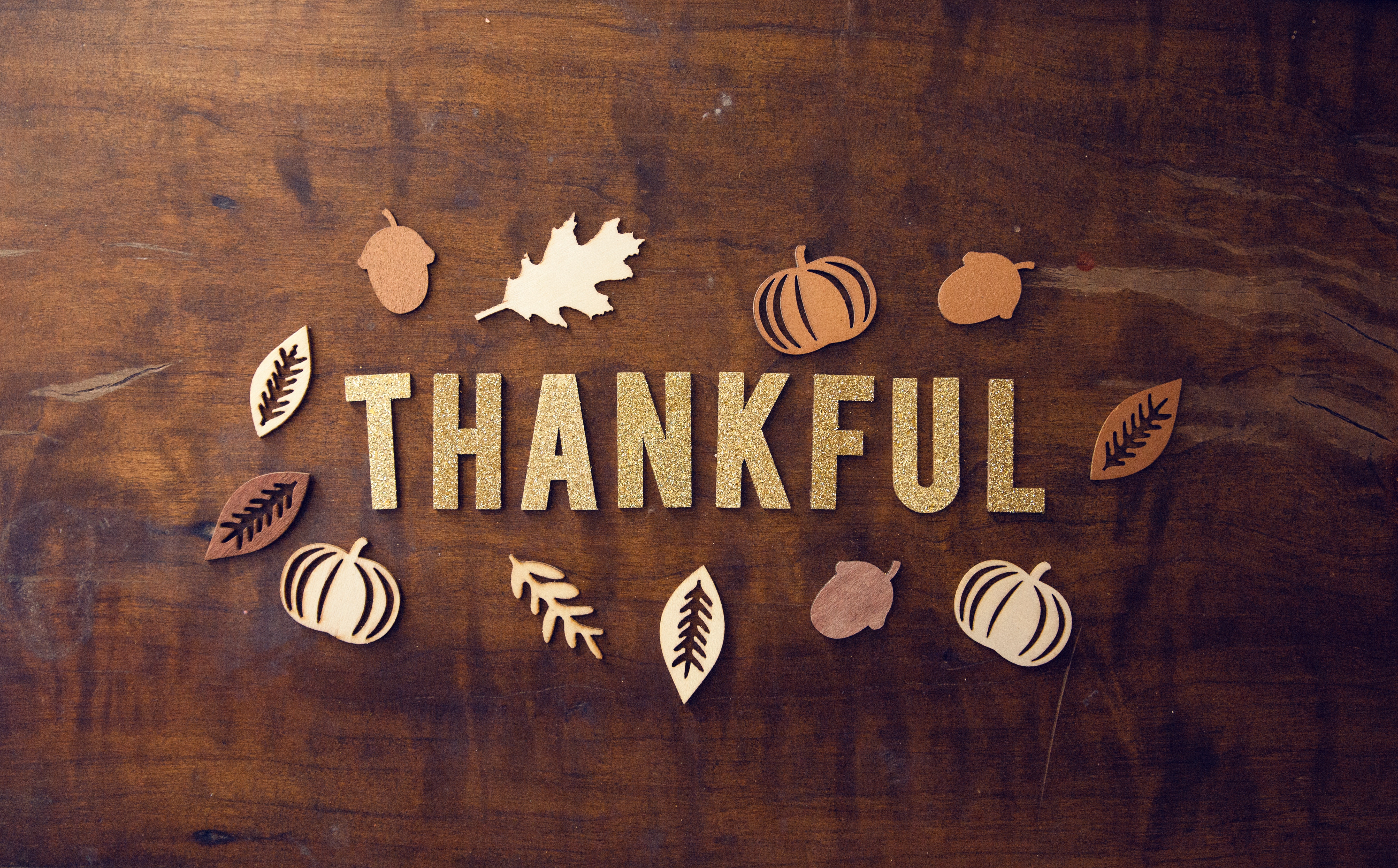 Main Passage: Colossians 3:15-17
Key Verse: Isaiah 51:3 "The Lord will surely comfort Zion and will look with compassion on all her ruins; he will make her deserts like Eden, her wastelands like the garden of the Lord. Joy and gladness will be found in her, thanksgiving and the sound of singing."
When my children were young, they had a hard time not taking a nibble while everyone else had their eyes closed to thank God for our meal. Sometimes one child would poke the other with their fork, and the victim would yell, "Hey!" We would all look up, the "forker" would be corrected for inappropriate behavior, then we would continue to thank God. Their little squirmy bodies struggled to sit still, so my husband and I decided to give each one a song to lead as our grace for the meal. From that time forward, each child was eager for their turn to sing grace. "God is great and God is good. Let us thank Him for our food, Amen!" we sang in unison. It was a small sacrifice for them to take a short moment to thank God for His abundant provision for us.
This practice helped later when my husband became a pastor. We had many struggles financially and with difficult people in the church. Sometimes we didn't know where our next meal would come from. We talked about what we noticed God doing in our situation like the clothing we needed came folded neatly in a garbage bag at the right time in the correct sizes, food left in our car or on our doorstep, a check in the mail at just the right time from someone who didn't know our situation. Singing thanksgiving can make us grateful even when things don't look so great because we know Who cares for us and provides our needs.
In Colossians 3, Paul addresses the church in Colosse about the clash of Jewish believers and those confused by the heresy of Gnosticism that snuck into the church. He encourages them to forgive each other, allowing peace to rule in their hearts because of Jesus Christ. Singing hymns, psalms, and thanksgiving would bring gratitude into their hearts.
In Isaiah 51:3, Isaiah prophetically addresses the exile of the Jews to Babylon 150 years before King Cyrus takes the throne of Babylon. Israel would lose their homeland, loved ones, and many possessions in their future. Their children would be taken into service by a foreign nation. What a grievous event for Israel in the future! In fact, if you go to Israel today, they are adamant about never being taken into exile ever again. They will fight to the very death to preserve their nation (Friends of Zion).
Whether living through tough times or plenty, by singing thanksgiving to God for all that He has done for you and your family will open your eyes to see the incredible goodness of our great God. He cares very much for you and your situation. Go on a God-watch during our holiday season. Find the various ways God has taken care of you, diverted bad situations from happening, preserved your life, and how He has provided for your needs. Share them at the dinner table to encourage each other strengthening each other's faith. Sing thanks to Him over and over again.
May God bless you!
Resources:
New International Version (NIV), Holy Bible, New International Version®, NIV® Copyright ©1973, 1978, 1984, 2011 by Biblica, Inc.® Used by permission. All rights reserved worldwide.
Notes for Colossians 3, NIV Study Bible Notes. NIV Study Bible, Copyright © 1985, 1995, 2002, 2008, 2011 by Zondervan.
 Notes for Isaiah 40:1-55:13, NKJV Study Bible.Copyright ©1997, 2007 by Thomas Nelson, Inc.
https://www.fozmuseum.com/" target="_blank">Jewish Heritage Museum, tour with Discovery Cruises and Tours 2017. Museum website www.fozmuseum.com.
Categories: holidays, faith, devotions