| | |
| --- | --- |
| Posted on July 18, 2019 at 9:30 AM | |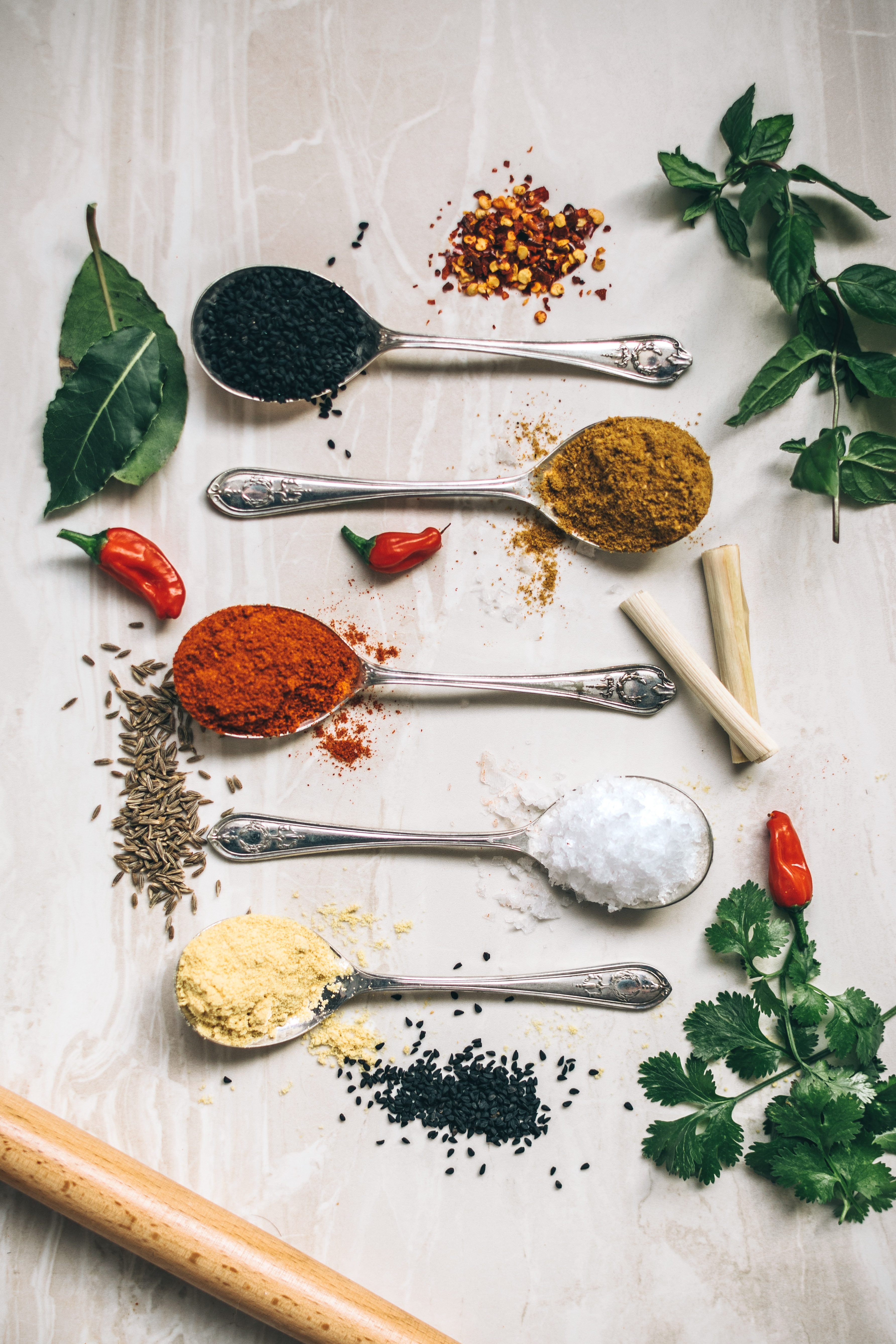 Photo by Calum Lewis on Unsplash
The grandkids wrinkled up their noses while they picked at their food on one of their visits a couple of years ago. "Grandma, I don't like this. Can we have mac and cheese?" What they meant to say was they didn't like the healthy meal I cooked because they were used to hyper-flavored boxed fare. It is tough to compete with all of the pros who purposely make foods that are pre-prepared taste mouthwateringly good. There wasn't anything wrong with turkey burgers, boiled potatoes, and fresh green beans from the garden. They just weren't used to it.
One woman in a class I taught wasn't that impressed with making sorbet or banana-based ice cream. "It's kind of bland," she stated with a disappointed look on her face. It's these kinds of responses that have challenged me to seek out ways to make healthy foods more flavorful.
I cooked chicken, black rice, and fresh green beans today. Oh, ocean whiting fish for my hubby, but chicken for me. Minutes before I started making dinner, I harvested some great herbs from my garden: fresh rosemary, chives, green onion tops, basil, mint, and Greek oregano. The fragrant aromas wafted through my kitchen, making the air smell delicious! I made this mundane meal into a superb creation:
 
My mouth watered as I began to boil the rice. I placed the chicken breast in one pan and a fish filet in another pan with a spritz of grapeseed oil from my Misto spritzer. I shook a tiny dash of sea salt on each piece of meat. When I turned them over, I placed cut chives and a sprig of rosemary on each one. Yes, even on the fish.
After I simmered the rice to perfection, I drained and rinsed it. I put the chicken on a plate in the microwave to stay warm while I dumped the rice into the pan with the chicken juices, spritzed a bit of oil on it, and turned the heat to medium. Carefully, I stirred the rice as I added bits of chives and rosemary plucked from the stalk. I didn't have to add salt because of the juice from the chicken.
The fish was done, so I removed from the heat to keep it moist and hot.
I steamed the beans in a microwave steamer earlier. I sprinkled a bit of garlic on them, tossed them in the container with the lid on.
 
When I served it, my hubby thought the herbs were there for looks. Ha! He bit into the fish, then a look of delight came upon his face! He thought dinner was fantastic.
*Special note: Always check for food allergies and intolerances before trying out any of the ideas below. Some herbs and seasonings may affect health conditions or medications. Check with your doctor or pharmacist for any interactions you could encounter.
Here is my point, something as simple as chicken, rice, and green beans can become spectacular and healthy. There are several ways you can make healthy foods taste great. Here are some of my ideas:
1. Use bone broth instead of pre-packaged rice mixes. Add seasonings or fresh herbs.
2. Use healthy oils to enhance flavor and nutrition like olive, grapeseed, or safflower. Spritz it with a Misto spritzer instead of pouring or brushing it on. Oils enhance flavor and increase satiety.
3. Add chopped fruit to almond butter and fruit spread sandwich on whole-grain bread. Blend fruit and coordinating veggies like beets with berries in your smoothies.
4. Make spaghetti sauce with diced tomatoes, fresh oregano and basil, a touch of olive oil, garlic, lean ground turkey (browned), fresh spinach, onion, and chopped broccoli. Add a bit of either whole grain cooked spaghetti, spiralized zucchini, or spaghetti squash.
5. When making banana ice cream with other fruit, some fruits are blander than others. Add a bit of frozen apple juice concentrate or honey to sweeten and enhance flavor. If you are using peaches, add a little bit of mango. If you want a creamier kind, add a cup of greek yogurt that goes well with what you are making, like strawberry.
6. Use real cheese (low fat, skim) instead of cheese powder with macaroni, rice, cauliflower, or broccoli.
7. Seasonings can help you reduce the amount of salt you use to keep food flavorful.
8. Add mashed avocado with garlic or onion to potatoes for potato salad or use it instead of mayonnaise for a sandwich or wrap.
9. Add zip with fresh jalapenos and fresh cilantro for Tex-Mex dishes. Turn up the flavor and nutrition by adding onions, Portabello mushrooms, spinach or kale to chicken sausage, chicken or Italian dishes. Give some zing to fruit or healthy dessert by adding fresh mint, a touch of citrus juice, or a drizzle of honey. Experiment with edible flowers.
10. Jazz up drinks like water, iced tea, and fruit juice with citrus and mint, fresh or frozen fruit chunks, or sparkling water. Turn up the pizzazz for coffee by making it a little bit stronger, add some dark chocolate pieces, vanilla bean, or cinnamon (I avoid alcohol always!).
I would love to hear about your experiments that wow your family and friends. Feel free to share in the comments below or email me at [email protected].
"Be wise in the way you act toward outsiders; make the most of every opportunity. Let your conversation be always full of grace, seasoned with salt, so that you may know how to answer everyone." Colossians 4:5-6 NIV
May God bless you!
Categories: nutrition, health, relationships