| | |
| --- | --- |
| Posted on June 27, 2019 at 10:40 AM | |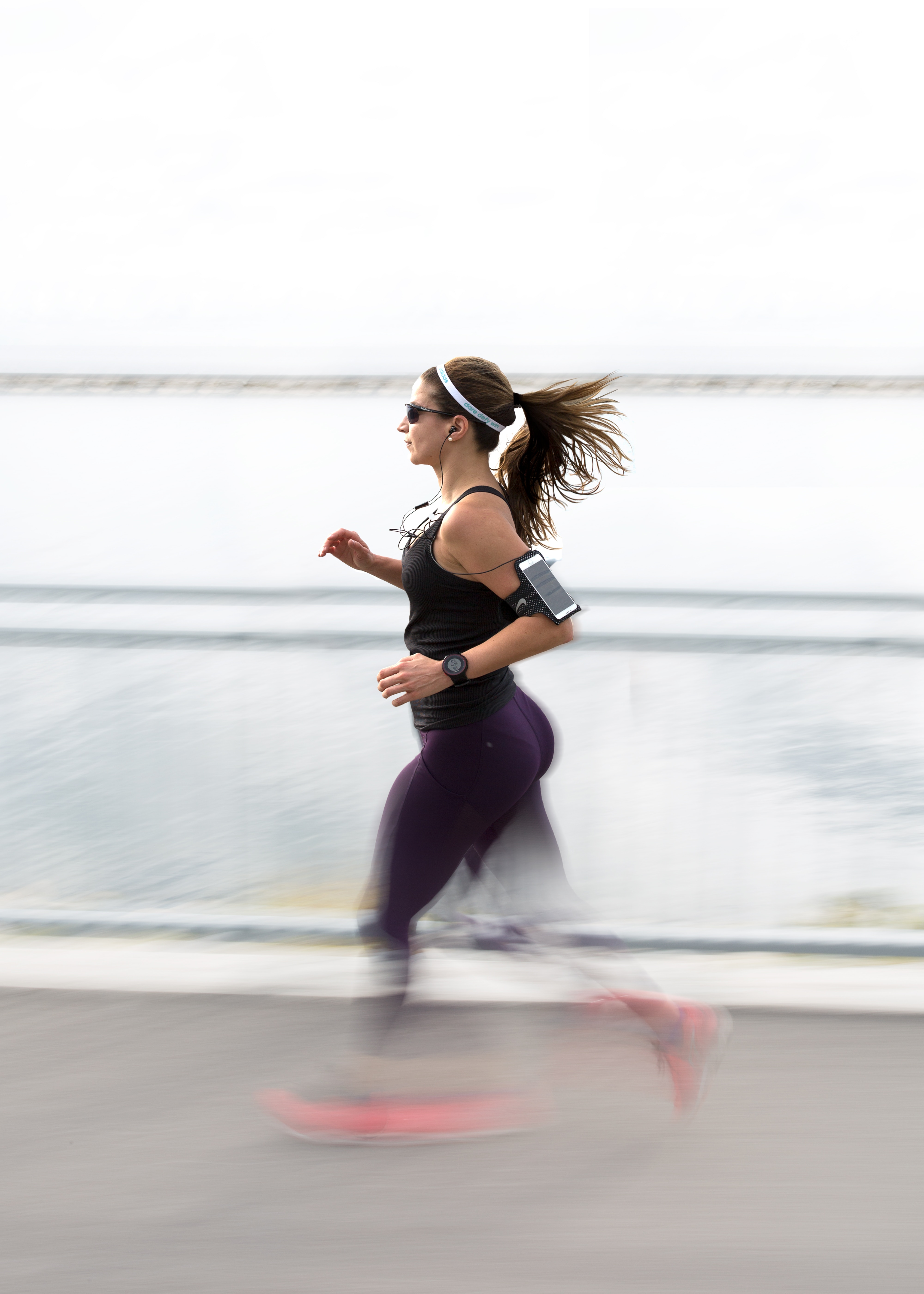 Photo by Filip Mroz on Unsplash
Since I came home from vacation, I've dealt with a very long flare-up that knocked me down bad. I felt terrible about spending more time in bed than getting healthy activity, that is until Achievement contacted me about my above average physical activity for having chronic pain and fatigue issues. Whoa! Me? Ms. Sleep-Until-Ridiculously-Late? Yes. I checked my daily achievement in the evening, but it hadn't crossed my mind that my activity level was that spectacular, probably because I felt crummy.
The researchers at Achievement asked me some questions about my pain and fatigue levels, along with what kept me moving so much. You see, our house has a spiral staircase up the center of a loft-style home. I have to take three flights of steps to leave the kitchen to get the laundry out of the dryer and take them up to our bedroom.  Daily activities demanded between 14-27 flights of steps a day! My legs burned terribly on the way up, I felt dizzy, and my blood pressure "took the elevator to the basement" kind of low, if you get what I mean. I had to nap in the middle of the day, but somehow due to necessity, I still took over 6,000 steps a day, comfortably walked 3-5 miles, with my current resting energy around 1,300+ calories (not including physically active calories), which is up from 1,150 before our move. By the way, I also track my sleep with my watch and another app for the amount of time and quality of sleep. Doing so makes a big difference in my health, too. Sitting there dumbfounded about how much I really moved while I was sick, I had to say there were tasks totally dependent on me that had to be done, requiring that much activity. But I also said that I know my health, pain, and fatigue are better overall because of that level of movement. It seriously helps me manage my health condition, especially when coupled with healthy eating. Daily monitoring of these apps has helped me manage my health to stay more active.
Each Person's Needs Indicate Which Devices and Apps to Use
My hubby uses his watch differently because he doesn't have chronic pain and fatigue. Instead, he does need to pay attention to his heart health. He manages his genetic heart condition by watching his step count, heart rate, and using the ECG on his Apple 4 watch. He knows his sit-down work is hazardous to his health so this app reminds him of his goals, lets him know when he is short of his goals, monitors his heart rate and rhythm, while he uses another app to pay attention to his food intake. But my daughter uses her apps a bit differently. She has a continuous blood glucose monitor to manage type1 diabetes (aka. Juvenile diabetes) so she can set her insulin pump pod to inject the correct amount of insulin. She uses her Apple watch to record her activity level in her day. She also has a sit-down job, so she works out with her hubby at the local gym where they both track their calorie burn and activity levels. Her hubby doesn't have diabetes, so he doesn't need the apps she uses. Each person has different goals based on personal needs that are easily tracked on these nifty tech devices and apps.
Putting Your Devices and Apps to Valuable Use
Incentives and activity apps help tremendously when you set goals, look over your past accomplishments, and consider how this information can propel you forward towawrd your health goals. We all use the Apple watch, but there are oodles of different tracking devices, each with its own set of features and budget ranges. When you consider what tracker you need, note the different areas you would like to track like activity, calories burned, food intake, step count, heart rate, sleep, heart rhythm, apps for your own health conditions if you have them, and types of activities. For instance, swimming needs a particular feature, plus the device needs to be able to handle the water which the Apple watch is designed as waterproof. Some other devices may also be worn during water activities, so look for that feature if you swim. Does that device synch with apps other than the one that is a part of the device package? For example, mine synchs with a separate sleep app, MapMyRun, a blood pressure app, heart app, My Fitness Pal, and more. I have a Lupus app to record my MCTD symptoms and medications that doesn't sync with my watch. Since the Breathe app on my iPhone is contradictory to Christian faith, I disabled it and use a Bible app with a reading reminder instead. Some people have prayer journals on their smartphones as well. Maybe you want something that only tracks your activity, so you might wish to have separate apps that you can manually record information. Consider what you want and need, then check out the devices and how much you are willing to pay for it. You can check out reviews for trackers in 2019 here.
As for separate apps, list out what your device doesn't track, but you want to follow anyway. Shop your smartphone app store or look online for websites that have trackers. Check the ratings and prices. I have a couple of apps I pay for like Is That Gluten-Free? For grocery shopping and AllergyEats! To find restaurants that are safe for me when I am on the road. Otherwise, there is a boatload of free apps out there to do what you need to do.
Next, make sure you have your health goals written out where you check them frequently to stay on track. I will cover goal setting and tracking this Fall to help you restart if you got carried away with summer fun and festivities. You can usually input your goals on your activity tracker app and some of your smartphone apps. Check your progress daily to increase your success. Some trackers, like FitBit, allow users to connect with friends using the same tracker. Working as a group helps you not feel alone on your health goals.
Check It Out
I mentioned Achievement before. This app is a product of Evidation Health to encourage participants to improve their health through physical activity and education. You rack up points for your activity, participating in surveys, and reading health information. When you rack up 10,000 points, you earn $10. They are the ones who were researching activity and chronic pain conditions in which I participated. This app dangles the proverbial carrot in front of you to help motivate you forward toward your health goals. You won't get rich anytime soon. I've earned my $10 once a year, but if I were still working in a gym, my $10 reward would come a lot sooner. However, it is worthwhile to try. I would love to have you join me! Click on http://tinyurl.com/yasdzru9 to join. When you join, we both get 100 points just for your joining Achievement! There is nothing to lose and only good results to gain by trying it out.
Bible Verse: Proverbs 3:7-8 NIV
"Do not be wise in your own eyes;
fear the Lord and shun evil.
This will bring health to your body
and nourishment to your bones."
Questions for discussion: What trackers and apps do you use? What have you tried that didn't work well for you? How are you doing using them to meet your goals? Feel free to comment below.
May God bless you!
Categories: health, exercise, weight loss