| | |
| --- | --- |
| Posted on June 12, 2019 at 3:10 PM | |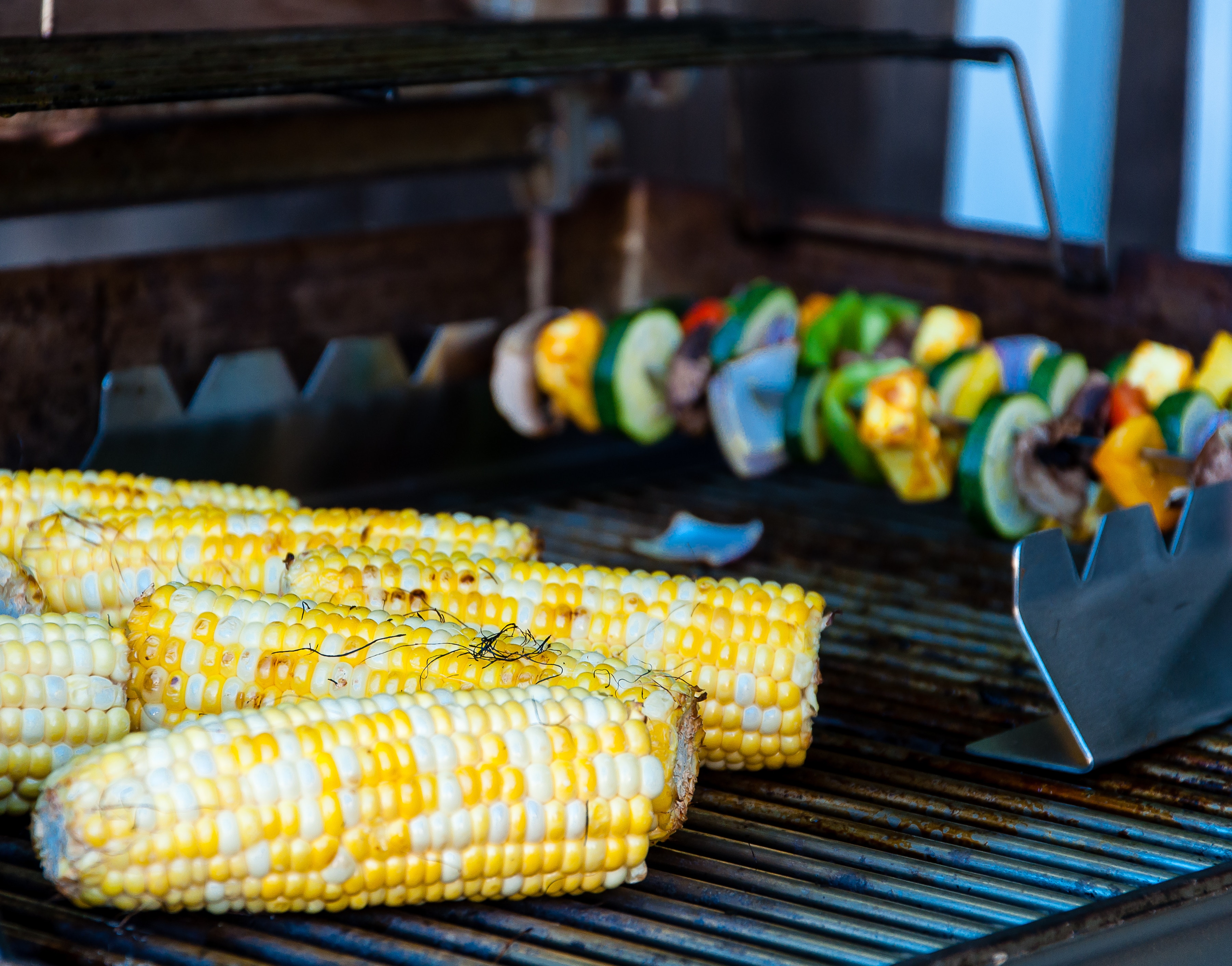 Photo by Hari Nandakumar on Unsplash

I have a grill that needs cleaned up for the season sitting in our garage. Thoughts of grilled chicken brats, grilled corn on the cob, salad, and grilled peaches stuffed with seasonal berries have my mouth watering. Our grill is gas, so cooking is cleaner than with charcoal. Some considerations must be observed for safe grilling like not burning your food because the black charred spots on it are a carcinogen. Also, grilling away from the garage, house or shed so you don't catch anything on fire. Never walk away from the grill while cooking in case the dog or kids get too rambunctious around it. You know all those. Right?
How about the healthy, nutritious part? Do grilling and healthy go together? Absolutely! With all of the fresh produce out now and great grilling options, there is a wonderful array of healthy, delicious summer dishes you can cook up. Here are some great ideas to get your summer grill sizzling… MMMMM! Yum!
Turkey and chicken sausage is lower in fat and calories, but turkey has about the same amount of cholesterol as pork sausage (Food Network). Look for extra lean. Several varieties are available like Butterball, Al Fresco, Aidells, Applegate, and Gilberts which are gluten-free and safer for people with a variety of sensitivities. Others like Jennie-O, Johnsonville, and Hillshire Farms may have more preservatives like sodium nitrite could cause some people with food sensitivities problems. If you have celiac or gluten-sensitivity, check the labels before you buy so you know if it is safe for you to eat. One way I like to grill these is on a metal skewer to cook the inside well about the same time as the outside. Never eat raw or pink meat! I also like to cut chunks to put on the skewers with onion, green or red pepper pieces, and mushroom tops. You will need to watch the veggies to avoid scorching them. You should pre-cook sausage that is raw before putting on the skewer, too. No need to add seasoning. Enjoy it after it has cooled down for safe eating.
Grilling corn on the cob is easy. There are two ways I've tried it: wrapped in foil and unwrapped. Either way, be careful about its placement with the flames so you don't scorch it. First, unwrapped, I start it on the upper rack to get it heated well while meat was cooking, then I toss it onto the flames for just a bit to get that grill-kissed taste. If you put it in foil, spritz it with just a bit of olive oil. An option, too, is sprinkle with just a touch of sea salt. You still get great taste without the fat.
Grilled peaches are on my radar this year. Here is my plan: wash and cut in half removing the pit. Start with the peach slices on the top rack to heat up then put down on the lower grate to get that flame-kissed look and taste. Remove from grill to cool. Mix your favorite berries with either your favorite yogurt or sugar-free fruit spread. Fill the pit-space with berry mixture. Tasty!
All of these ideas are low in calories, sodium, fat, cholesterol, sugar and more. It is big in flavor, nutrition, and health benefits. Everyone will be begging for seconds. Happy grilling!
For discussion: What is your favorite family grace? Who leads grace at your cookouts?
May God bless you!
Resource:
Chicken and Turkey Sausage - A Healthy Choice? by Food Network. www.foodnetwork.com/healthyeats/2012/03/chicken-and-turkey-sausage-a-healthy-choice
Categories: nutrition, health, holidays