| | |
| --- | --- |
| Posted on September 24, 2018 at 7:30 AM | |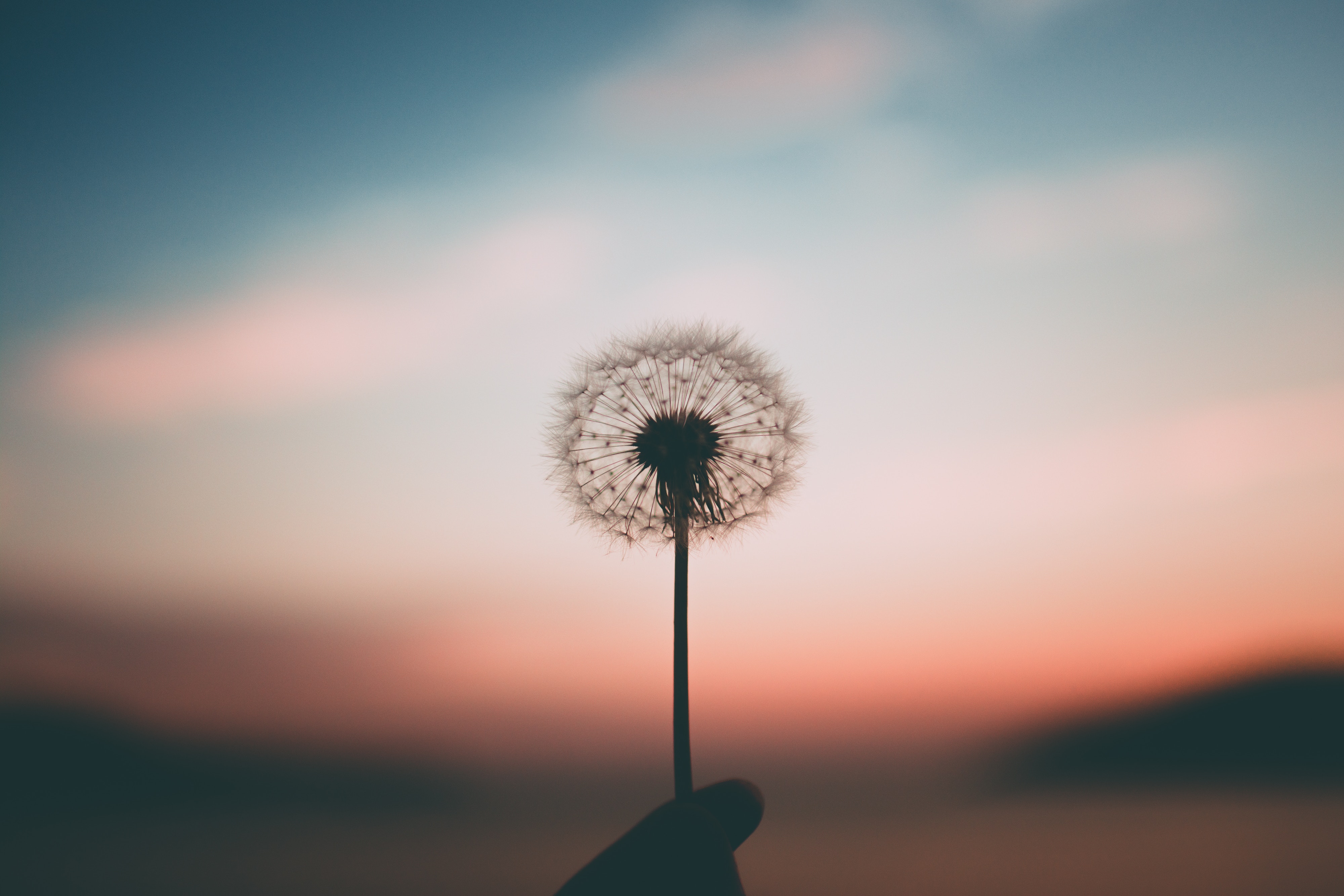 Photo by Aleksandr Ledogorov on Unsplash
My hubby bought an Apple watch for me last year at Christmas. I was eager to get it set up so I could track exercise, heart rate, sleep, and so on. It has a feature that caught me by surprise when it sent me a notification to Breathe. Hmmm. The last I knew, if I am alive, I already breathe. Why is it telling me to do this? I discovered that it comes from the Mindfulness movement prevalent in corporate culture also infused into our health, fitness, and wellness culture to relieve stress and focus on doing one thing at a time. It sounds good, maybe even helpful. The more I dug around about it, the more concerned I became.
My hubby encounters Mindfulness at work all the time intertwined with Emotional Intelligence. The automotive industry competes heavily in the world market with China, Japan, and many other countries in which Hinduism and Buddhism is interwoven in their culture. Because of this, there is no such thing as "down time" for engineers and other salaried staff. He has been up at crazy hours of the night dealing with work related "stuff". The 8-hour work day disappeared a long time ago while I homeschooled my children. I missed its actual debut somehow. I see hourly employees struggling to maintain off-hour time as personal—separated from the work environment. I had a tough time keeping my managers at the last gym where I worked from emailing, texting, and calling me at home! Somewhere along the line, boundaries between work and personal were erased. No wonder so many Americans are stressed beyond belief! The Mindfulness movement has come to our rescue, or so it seems. It is not at all what it appears to be.
Main Passage: Hebrew 6:1-12
Key verses: 2 Corinthians 10:3-5 NKJV "For though we live in the world, we do not wage war as the world does. The weapons we fight with are not the weapons of the world. On the contrary, they have divine power to demolish strongholds. We demolish arguments and every pretension that sets itself up against the knowledge of God, and we take captive every thought to make it obedient to Christ."
Background of Zen in American Culture
The Hippie era of the 60's ushered in a new wave of thought. Along with it came Eastern meditation, marijuana, and flower children. The entrance of martial arts from Asia, yoga and yogurt, and the Beetles with "My Sweet Lord [Hare Krishna]" swept America off its rebellious feet. The younger generation had enough of the "Establishment" by rejecting the Vietnam War, strong government, and established church tradition. America reeled on its heels. ( timeline of Buddhist teaching in the United States).
John Kabat Zinn, the father of the Mindfulness Movement, is not a psychologist; he has his doctorate in molecular biology. He earned his ranks in Zen Buddhism through studies with Thich Nhat Hanh and Zen Master Seung Sahn, leading him to be a founding member of the Cambridge Zen Center and teaches Mindfulness workshops.  He says he "took out the religious part of Zen" to secularize mindfulness meditation forming Mindfulness-based Stress Reduction (MBSR) which is now being used by Human Resources departments in the corporate world. Apple bit into it this easily because the influence of founder and CEO Steve Jobs, who dropped out of Reed College to travel to India and study Buddhism under Shunryu Suzuki, the author of "Zen Mind, Beginners Mind," and one of Suzuki's students, Kobun Otogawa. Of course, Apple was wide open to Zinn's MSBR training. The ground was cultivated and the seeds sown. Gizmodo published an article about the Apple mindfulness app, but I won't share what they called it; however, this secular group questions its value. Not everyone is on board with being indoctrinated with Zen Buddhist teachings.
Health Benefits of MSBR Versus Prayer
The Apple Corporation changed communication as we know it. We literally have the world in our hands on our iPhones. According to Inc.com, we can be Zen anywhere at anytime. Drop in Zen studios rake in 1.1 billion—yes, billion—dollars annually. Corporations claim to love it because it increases productivity by toggling employees' brains from the limbic system the pre-frontal cortex of the brain changing from the reactionary to rational part of the brain. Companies have save thousands of dollars a year in medical costs, chimes in Aetna. Of course they love it! But lets look at the other side of the coin.
Studies on prayer for stress reduction and brain activity show pray-ers have lower levels of stress, visit doctor's offices less often, and recover from surgeries faster (see also Huffington Post article). Medishare posted a blog post on their website to encourage its members of the value of Christian prayer on health. Nuns recorded in study on brain activity of those who pray showed that the area of the brain that shows sense of self shuts off. This was an interesting revelation to me. In a study on prayer and healing by the National Institute of Health, results showed the benefits of religious meditation (prayer dumped into that category for scientific study) were better than those of secular meditation. Studies have shown that prayer from others does not always produce healing, which is not really part of this blog post; however, those who were prayed for and knew it felt a greater sense of comfort. There is physiological evidence of the benefits of religious prayer as part of stress reduction and better health. In effect, pressing people to practice Zen Buddhist meditation without the religious jargon, regardless of the person's faith, is unnecessary. Individuals should practice their own faith system.
Look into God's Word
Acording to Hebrews 6:1-12, the writer called Christians under the beginning of intense persecution to a more mature faith. Some had been part of all that goes with being Christian, I liken this to the seed sown rocky soil when the cares of this world take over, in Jesus' parable of the soils in Matthew 13:20-21, those people fall away. This passage is where controversy between Armenian and Calvinist theology comes to play, so I don't want to tackle that argument, rather, bring to your attention how some of the early Christians fell away under pressure—extreme stress. God does not bless those who fall away. We are told to persevere in our faith to the very end.
2 Corinthians 10:3-5  tell us that we have something much more powerful than non-believers-- divine power. We are actually in a spiritual battle, called to bring every thought into submission to Christ. The truth of God's Word prevails over the notions of our culture. We are to call those things that come against the knowledge of God what they are because our power is from ourselves, but God. The word "demolish" makes me think of Gideon tearing down the Asherah poles in Judges 6. I believe we are called to point Zen practices out for what they are and remain pure, set apart for God.
Live Faith Out of Spiritual Maturity
Many Christians have been drawn in by the allure of this apple and have tasted its fruit. Although mindful meditation may be helpful in reducing stress by releasing endorphins, it is not for Christian believers. Christians have been required to take MSBR at their workplaces and medical insurance companies. Many confess to doing various forms of yoga, transcendental meditation (with or without prayer to God), tai chi, mindful eating, yogicbreathing, and so on. This slippery serpent has deceived the minds and heart of many believers, opening up the doors of the Temple of the Holy Spirit to deception. Have some fallen away?
What some Christians fail to realize is that 1) this is an abomination to God, and 2) Christian faith already has practices in place that negate the need to practice MSBR.Do note that Hinduism and Buddhism have evangelistic missions to convert people to their religions. Hinduism is the root of Buddhism. Unlike Hinduism, Buddhism does not appear to have a god figure. Mahattma Buddha is seen as a great teacher, not a god. The god of Zen, a sect of Buddhism, is self. Do you remember last week's blog post, "Temptation: It All Began with One Bite" focused on Genesis 3? Just as Satan deceived Adam and Eve, he seeks to deceive you and me through cultural pressure to conform.
Our pastor taught last week on the first four commandments, which are based on our relationship with God (Exodus 20:1-8  ). The Israelites had a difficult time leaving foreign gods and their neighbors' religions alone. Over and over throughout their history, they have tested out these foreign religions when they thought God wasn't listening to their prayers (Exodus 32 , Ezekiel 8, 2 Corinthians 14;14-15). In Ezekiel 14:14, God said, "Therefore speak to them and tell them, 'This is what the Sovereign LORD says: When any of the Israelites set up idols in their hearts and put a wicked stumbling block before their faces and then go to a prophet, I the LORD will answer them myself in keeping with their great idolatry." This does not mean God will observe their idolatrous practices as another road that leads to Him. It means that they will be judged by their own false gods, meaning that the punishment was death (Deuteronomy 13:6-18, NIV Study Bible Notes). The goal is to draw His people back to Him. Since Jesus died on the cross and Christians accept that substitutionary death for our own sins, we ought not pin Him back on the cross again through sin—in this case, idolatry (Hebrews 6:4-6). We are called to a deep, satisfying relationship with our Almighty God-- and Him only.
In that depth comes a release from slavery to self and all that comes with it. We must employ the weapon of God's Word, the Sword of the Spirit, to reveal the truth of what Satan hurls our way, that we may bask in the goodness and love of God. This means demolishing the strongholds of the New Age movement in all it's trappings . We have the ability to renew our minds (Romans 12:2), bringing every thought into captivity to the obedience of Christ (2 Corinthians 10:5), thereby having a sound mind (2 Timothy 1:7 NKJV). We may grow closer to God through prayer, contemplating God's Word-- theBible-- in stillness and solitude, hear God's voice to our needs, and much more. John Wesley, the founder of the Methodist movement, and his brother Charles Wesley, began a systematic practice to deepen their relationship with God through the discipline of spiritual practices. Richard Foster, author of The Celebration of Discipline and founder of Renovare , says this, "The purpose of the [spiritual] Disciplines is liberation from the stifling slavery to self-interest and fear. When the inner spirit is liberated from all that weight it down, it can hardly be described as dull drudgery." Contemplation of Bible passages with a prayerful attitude in the quietness of our mornings or evenings should never be considered a task to do, but an exciting moment we are privileged to experience by meeting God in that time. Since our bodies are the temple of the Holy Spirit, let us not desecrate that temple, rather consecrate it to the Holiness of God.
Practical Practices for Us
The general population is already aware of exercise and healthy eating as a means of reducing stress. All Christians are wise to put these into practice as well. We also have other means of reducing stress along with these.
We already have spiritual practices that do the very thing the Mindfulness movement seeks to replace. Do we really need God plus something else? No. Our God IS enough. Instead, we have these spiritual disciplines at our disposal: meditation-- contemplation of God's Word, Scripture--, prayer, fasting, study of the Bible, simplicity, solitude, submission to God's will, service, confession, worship, guidance, and celebration. These not only are developed from a deeper relationship with God, but also deepen and solidify our experiences with God (Richard Foster). Knowing God is much different than knowing about God (Job 42:1-5). We can experience peace and joy regardless of stresses in our lives. Stress melts away as our spirit communes with the Spirit of God. Our all powerful God has everything under control, regardless of how situations appear.
Rather than getting caught up in the New Age Mindfulness Movement from a Zen culture, spend time practicing the spiritual disciplines. You can always pray and praise God in everything you do. Look for God's answers to your situation giving it over to Him. Then listen for His responses and watch for His activity in your life and around you. The transformation in your experience will blow you away! If you want more, attend a Christian, Bible-based retreat with your denomination/independent church group or a non-denonimational conference. Do be careful of Get Away with God Retreats  that claim to be Christian, but are interlaced with New Age religious practices. Instead, I would recommend Letitia Suk's retreats  and her book, Get Away with God. You can also have your own personal retreat with God. Your life will have more meaning with greater clarity of thought and peace for your soul.
 May God bless you!
You can also check these out:
https://www.christianitytoday.com/ct/2017/september/are-we-missing-point-of-spiritual-disciplines.html
https://www.jesusfilm.org/blog-and-stories/4-reasons-spiritual-disciplines.html
References:
NIV Study Bible Notes, NIV Study Bible, Copyright © 1985, 1995, 2002, 2008, 2011 by Zondervan.
Celebration of Discipline by Richard Foster. Copyright 1978, 1988 by Richard J. Foster. HarperCollins publishers, New York, New York.
Other references are linked within this blog post.
Categories: wellness, New Age, Bible Studies